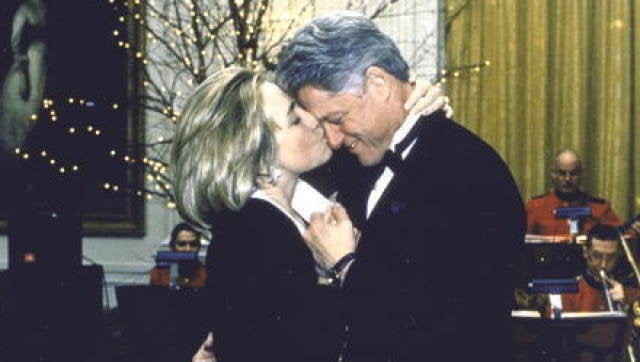 The former president and first lady -- the latter who's now the U.S. secretary of state -- celebrate their wedding anniversary today, marking almost four decades since Hillary wore the Jessica McClintock gown from Dillard's to their small ceremony for about 100 guests. (Yeah, we've researched this quite a bit.)
Ever since they met at Yale Law School in the '70s -- and later married on October 11, 1975 -- Bill and Hill have been sharing some super cute moments, from cuddling in a limo next to Tipper and Al Gore in 1992 to their recent hug in New York and everything in between.
Check out the Clintons' best PDAs and incidentally, Mrs. Clinton's best headbands, caught on camera below. And we'll join their daughter Chelsea in wishing the couple a very happy anniversary!
PHOTO GALLERY
Bill and Hillary Clinton PDA