Restoration Hardware's new fall collection has been creating a lot of buzz-- and not just from consumers excited to see the latest decor they can buy for their homes. Some pretty unhappy high-end furniture manufacturers have noticed that the company's designs are very similar to their own, causing one company, Emeco, to file a lawsuit in federal court for trademark infringement.
Emeco, based in Hanover, PA, has made its mark in the furniture world with its signature product, the Navy Chair, which seems to be where Restoration Hardware gathered inspiration for its almost identical Naval Chair. The original, which retails for $455 (and comes with a lifetime guarantee), was created in 1944 to be used on submarines and has been a staple of the company ever since. The Restoration Hardware version costs only $129, putting Emeco at a disadvantage.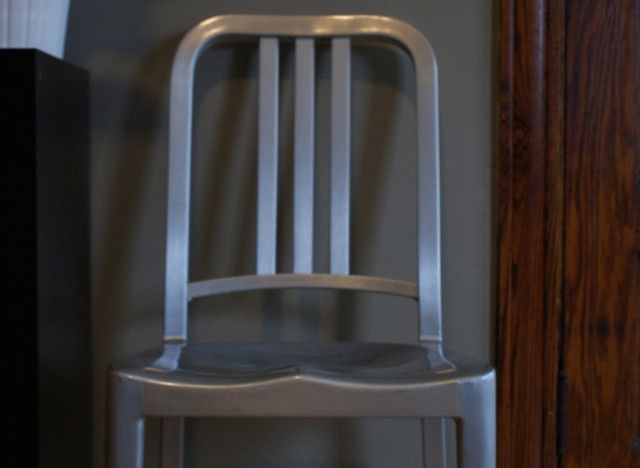 Photo by Flickr user Andy Demey
Since the lawsuit has been filed last week, Restoration Hardware (which recently announced plans to build a $22M distribution center in Grand Prairie and filed for a $150M initial public offering a few week ago) has removed the chair from its website. But the damage has already been done, Emeco chairman Gregg Buchbinder told the New York Times. Catalogs have already been printed and distributed, and buyers might not be willing to pay the price for the real thing after they've seen a similar version sold for much cheaper elsewhere, he added.
We're curious about what this could mean for other American furniture companies. Will the availability of cheaper, knock-off versions stop consumers from purchasing more expensive, but higher-quality designs? Let us know what you think.
Have something to say? Check out HuffPost Home on Twitter, Facebook, Pinterest, Tumblr and Instagram.