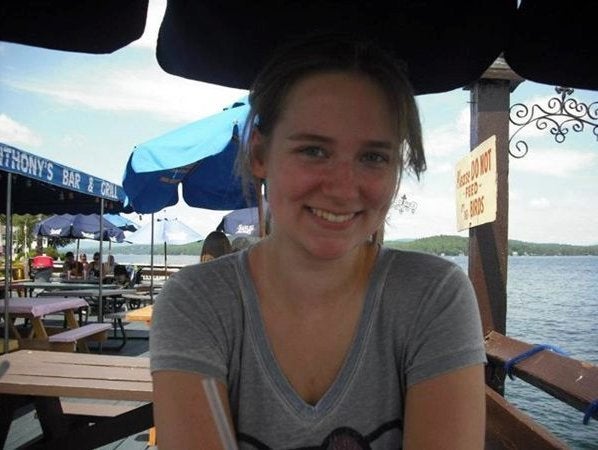 Elizabeth "Lizzie" Marriott sent a text message on Tuesday at 8:55 p.m. to say that she was heading from class to a friend's house in Dover, New Hampshire.
That was the last anyone heard from her.
The next day, Marriott, a 19-year-old student at the University of New Hampshire, didn't show up for a shift at Target in Greenland, according to the Boston Herald. Her parents became worried and called police when she missed class on Thursday.
Now the FBI has joined the search and Marriott's parents are offering a $10,000 reward for her safe return, according to WCVB. Officials say that the disappearance is "out of character" for the 5-foot-5 inch, 130-pound student, who's never left without a word in the past.
Police say Marriott has not used social media or turned on her phone since vanishing. Her family, on the other hand, is using social media to find her. They're getting the word out through the hashtag, #FindLizzie on Twitter.
"This is a really difficult time," said Marriott's aunt, Becky Hanna, to the Boston Herald. "[She's a] hard working student, always going to work, showing up on time, trying to do the college thing.
Cops have interviewed Marriott's friends and have been looking for her vehicle, a 2001 tan Mazda Tribute, with New Hampshire plates 304-5397, according to NECN.
BEFORE YOU GO