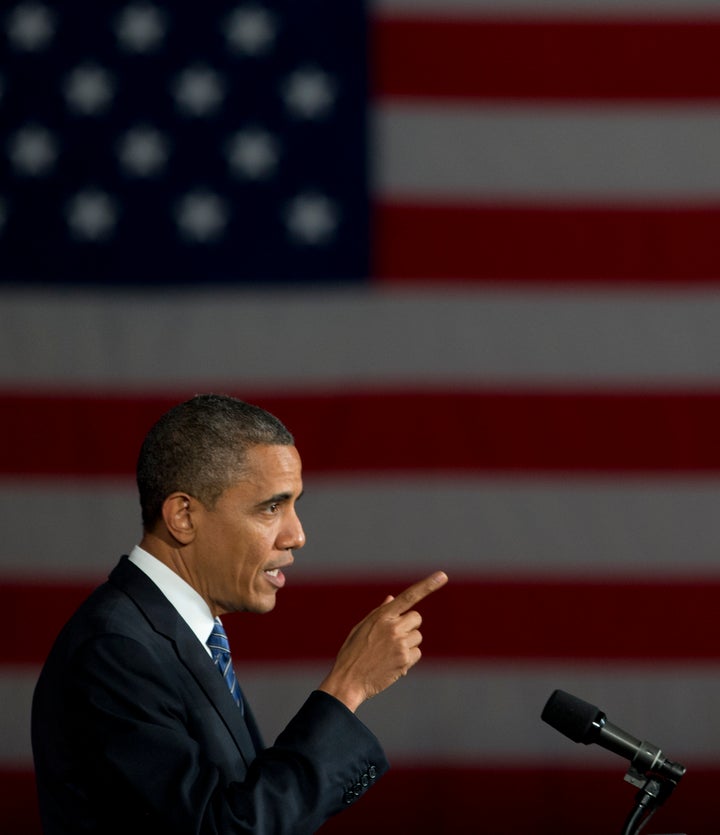 The Obama campaign released an ad Friday attacking Republican presidential nominee Mitt Romney for paying 14 percent in federal taxes last year on the $20 million he made -- and for saying that's fair to others who pay higher rates and make far less.
The ad -- which will air in Colorado, Iowa, North Carolina, Nevada, Ohio, Virginia and Wisconsin -- features a clip of Romney talking to Scott Pelley on CBS' "60 Minutes."
"So you think it is fair?" Pelley asks of Romney paying a lower rate than a hypothetical person who earns $50,000 per year.
"Yeah, I think it's the right way to encourage economic growth," Romney responds.
The Obama and Romney campaigns traded barbs last week, both in the debate between President Obama and Romney and also in ads about their tax plans. The Obama campaign has emphasized the differences between his tax plan and that of Romney, who has given few details but has also pledged he will not raise taxes on the wealthy. Romney says he could bring down the debt despite keeping those taxes low because such measures would stimulate the economy, and he frequently says the way to help the economy is to cut taxes on business owners.
The Obama campaign's Friday ad concludes with a voiceover asking, "Lower tax rates for him than us. Is that the way to grow America?"
*************************
What's happening in your district? The Huffington Post wants to know about all the campaign ads, mailers, robocalls, candidate appearances and other interesting campaign news happening by you. Email any tips, videos, audio files or photos to openreporting@huffingtonpost.com.
BEFORE YOU GO
PHOTO GALLERY
14 Facts Obama Doesn't Want You To Know