Melanie Minnie probably won't be named "Teacher of the Year."
Minnie, a nursery school teacher in South Africa, took her 19 students on a class trip to a local burger joint. But to get them there, she packed the group into her tiny hatchback, The Sun reports.
SCROLL FOR PHOTOS
The teacher, who works at Rietfontein nursery school in Gauteng, crammed a whopping 19 kids into her tiny Renault Clio -- three on the front seat, six in the hatch and at least 10 more in the back, according to The Sun. Photographer Nico van Heerden captured a photo of the questionable joyride, telling The Sun, "They were excited at first but after a while they started to get a more worried and cried."
A concerned onlooker reported Minnie to the police after she saw the teacher unloading 12 of the kids from her car at a shopping center.
Minnie was quoted in the Afrikaans language newspaper Beeld as being "startled" to getting pulled over, according to the New York Daily News. It was "the first time we went on an outing. And the last time," she reportedly said.
The South African teacher was fined 1,500 rand, a little less than $175, MSNBC reports.
PHOTOS: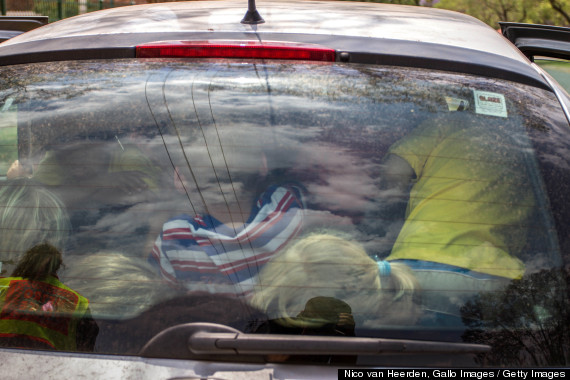 Nineteen children from the Rietfontein nursery school are squashed in a Renault Clio on Oct. 11 in Pretoria, South Africa.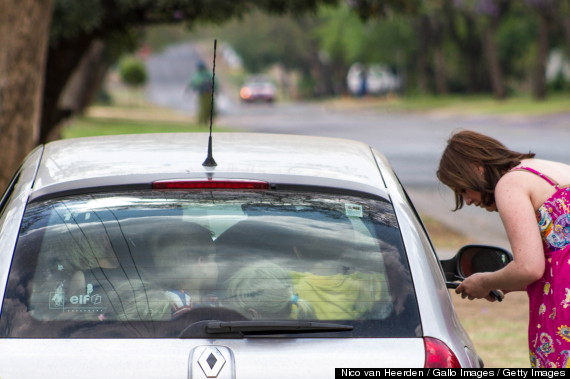 Melanie Minnie, a teacher at the Rietfontein nursery school, was fined R1500 by the Tshwane Metro Police in South Africa.
BEFORE YOU GO
PHOTO GALLERY
Bad Choices