Cross-stitching is a fun technique that's useful to make tons of crafts--like a chair or a stool. So naturally we're excited about today's Craft Of The Day from Decor Hacks because it shows us another great way to use this stitching method to make awesome Halloween wall art. Take a look: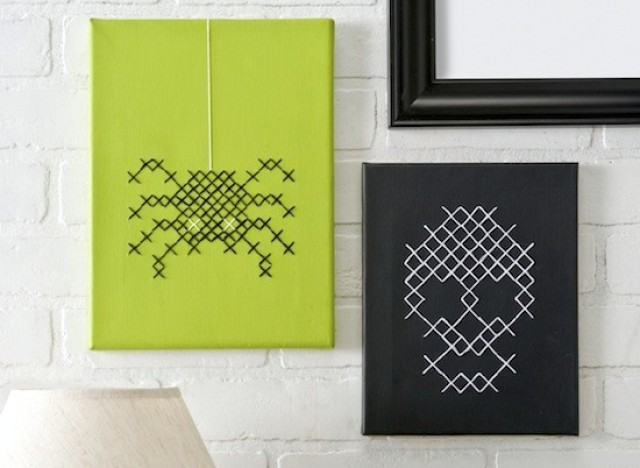 Photo by Amy from Decor Hacks
We love the idea of combining geometric, color-blocked artwork with the holiday's haunted motifs. This spider and skull aren't too spooky or creepy, but they have an eclectic, artsy feel while still being festive. Plus, the image possibilities are endless! Head over to Decor Hacks for a step-by-step tutorial.
And, be sure to check out our other great crafts in our Craft Of The Day slideshow below.
PHOTO GALLERY
Craft Of The Day