Attention, America: Glenn Beck is now selling jeans.
That's right. Beck's line of denim — part of his clothing company 1791.com — went on sale Monday. The men's jeans are available in two cuts, classic and straight, and cost $129.99 a pair.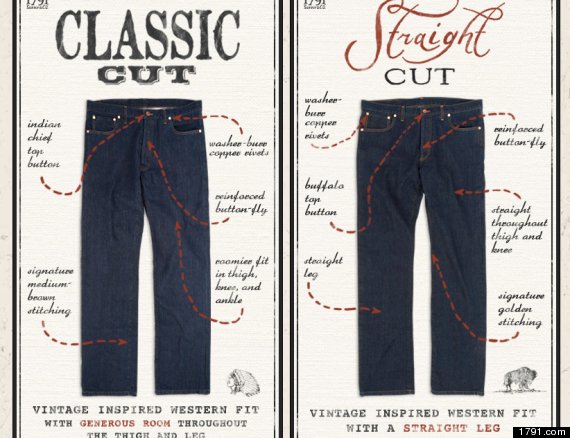 "Each pair of jeans has been painstakingly constructed by America's most skilled denim craftsmen to create an honest pair of jeans," the description reads.
The selling point, according to the company, is that the jeans are designed and made in America. Beck talked about the new denim line in July, explaining that they are modeled after the original Levi's.
"100% made in America," Beck said, describing the jeans. "It has the copper rivets, it has the button fly, it has the exact fabric that, if you're my age, you grew up with. The exact fabric that the miners used to use in the 1800s." He said that his company approached a mill in North Carolina that produced fabric for Levi's in the 1800s, and found a factory in Kentucky to make them.
Beck's denim line arrives one year after he first announced his intention to boycott Levi's. His furor over the brand was sparked by an ad campaign, which he said promoted progressivism and glorified "revolution."
BEFORE YOU GO