We're very excited to bring you a great Halloween decoration idea from one of our favorite magazines, Country Living. All text and images below are provided by Country Living. Get ready to get crafty!
Surreal Magnifying Glasses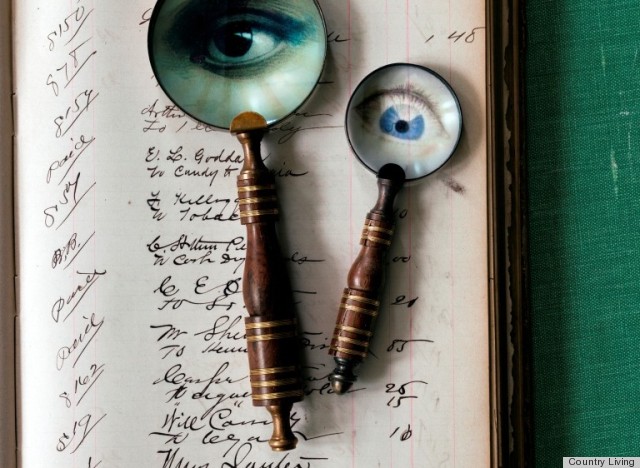 These eerie enlargers cleverly subvert reality--and require mere minutes to make. First, download free images of eyes from a site like graphicsfairy.blogspot.com or vintageprintable.com. Resize an image to fit your magnifying glass (magnifying glasses, from $16; anthropologie.com), and print on vellum paper ($12.29 for 50 sheets; officedepot.com). Cut the image into a circle the same size as your lens and affix to the rim with a narrow piece of clear tape.
Also check out on CountryLiving.com:
Pumpkin Decorating & Carving Contest