No, the following pictures are not props from "Silence of the Lambs," in fact, they're wearable jewelry created by Taiwanese designer, I-Ting Ho. The artist created a line of accessories aptly titled "Skin Secret," for her MA in jewelry from Birmingham City University. Scroll down for more stomach-churning photographs.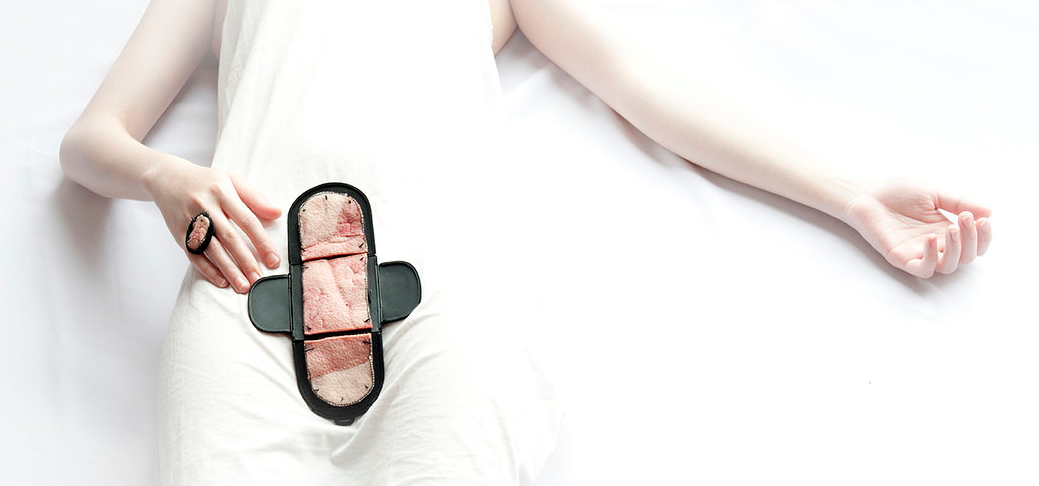 Taking a cue from William Ian Miller's (1998) "The Anatomy of Disgust" and drawing comparisons to Susan Sontag's famous book "Regarding the Pain of Others," Ho has created a series of possessions that powerfully grab our attention. Each object becomes a horrifying accessory of sorts. The artist likens these works to a "second skin," explaining in her artist statement that, "people usually use products or accessories to beautify themselves, or want to create an identity so that other people perceive them in a different way."
Once the initial shock of 'skin as object' wears away, Ho's "Skin Secret" illustrates her journey of self-reflection. The artist writes, "by peeling the skin layer by layer I get the core of myself." This is Ho's first time working with the artificial skin that she sews, stitches and glues together. Her other work includes ceramics and enamel/acrylic jewelry. Find more about Ho's work here and be sure to check out more images in the slideshow below.
What do you think, readers? Are Ho's skin possessions more terrifying than beautiful? Let us know your thoughts in the comments, and see a slideshow of her work below.
PHOTO GALLERY
I-Ting Ho's "Skin Secret"