The following article was provided to us by our friends at Snakkle.com.
As President Obama and challenger Mitt Romney geared up for Tuesday's second presidential debate, we turned our gaze to other famous and ambitious types who have sought political office: celebrities!
Arnold Schwarzenegger shares the marquee at the polls. He parlayed muscles, movies and marriage into a reign as California's governor, Snakkle points out in a "then and now" gallery of bold-faced names who threw their hat into the ring.
Arnold's approach to conquering the box office and an election was the same. "You want to win or lose?'' he once said. "You only have two options, so I'd rather win.''
Snakkle also pointed out thatRonald Reagan didn't let monkeying around with a Hollywood career stop him from earning two terms as California's governor and two terms as president of the United States.
From comedian turned Minnesota senator Al Franken to action tough guy turned Carmel mayor Clint Eastwood, click here for actors, athletes and other personalities who aimed to govern -- and didn't always get the star treatment.
And as the "then" reminds us, they were all young once. There's no debating that.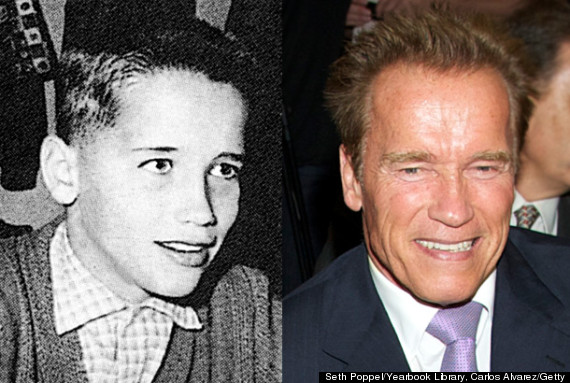 BEFORE YOU GO
PHOTO GALLERY
Celebrity News & Photos