Rihanna and Berry go head-to-head (in a silly competition we just invented) in the Pixie Cut Challenge, i.e. Who Wore Her Pixie Cut Better.
In just one month, two major covers look remarkably similar. So who wins our Pixie Cut Challenge?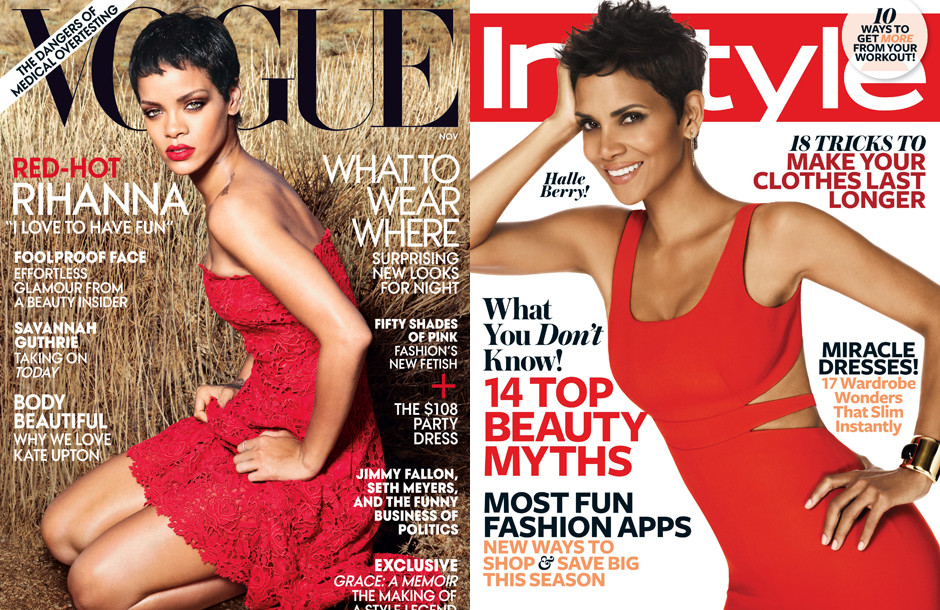 See more celebs who've gone short:
PHOTO GALLERY
Long vs. Short Hair: How Do These Celebs Look Best?