What better way is there to support sustainable seafood than by posing nude with some dead fish? At least that's we think was going through Lizzy Jagger's mind when she appeared in the below series.
Lizzy, daughter of rock royalty Mick Jagger, stripped to her birthday suit in several photographs for Fishlove, a project that has so far enlisted a slew of (mostly British) celebrities to support fish sustainability.
The series' web site explains more:
Scientists predict that all marine life will effectively disappear from our oceans by the middle of this century if nothing is done about over-fishing. The people in these photographs want over-fishing to stop.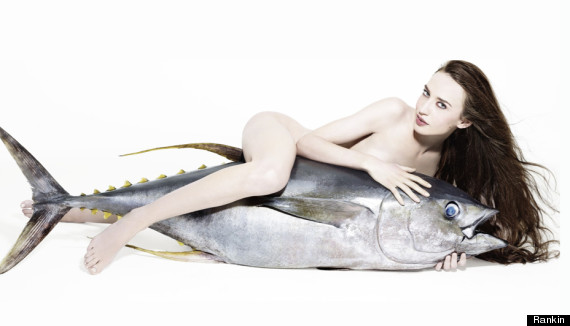 Lizzy's mother, Jerry Hall, also got into the action in one photo. Nothing says mother-daughter bonding better than nudity and dead fish.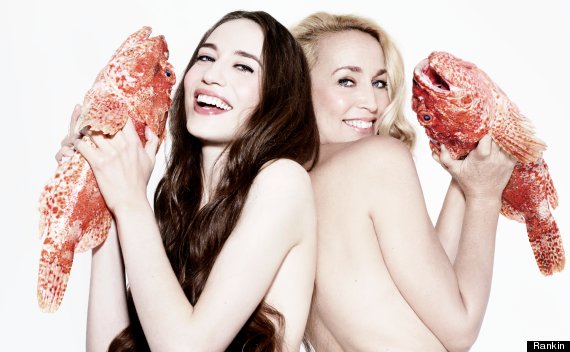 And just because, here's another one of Lizzy riding a tuna.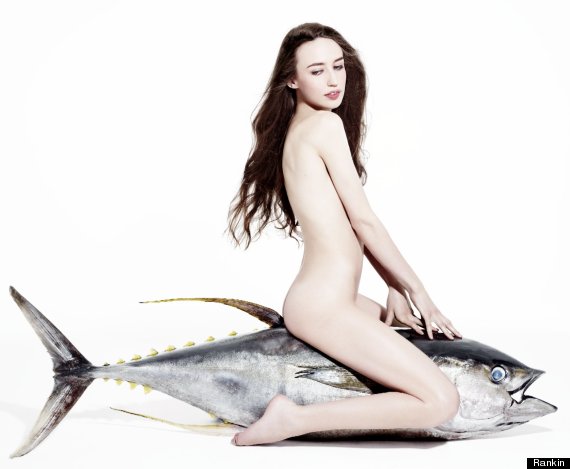 The exhibit opens October 26 in London. If you're unable to see it in person, check out the rest of Fishlove's celebrity gallery, which includes folks like Terry Gilliam and Gretta Scacchi.
BEFORE YOU GO
PHOTO GALLERY
Food & Fashion