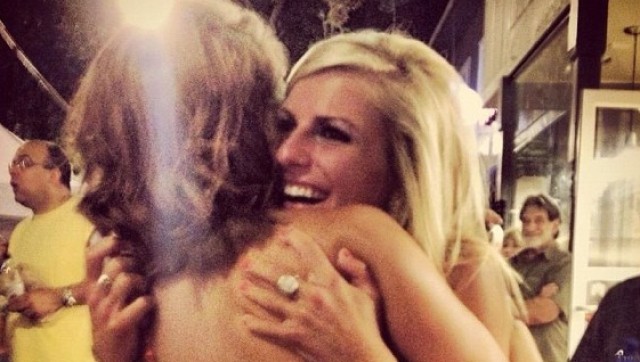 The student body of Pennsylvania State University has rallied in recent days to show support for Paige Raque, a 19-year-old cheerleader who fell 39 feet to the pavement from an off-campus apartment complex's fifth floor on Saturday, according to StateCollege.com.
Raque was flown shortly after the fall to Altoona Medical Center, where she was placed in the intensive care unit. Her brother, Parker Raque, a fellow Penn State student and captain of the school's men's gymnastics team, has updated students to Paige's status on Twitter, using #prayforpaige as a hashtag rallying point of sorts.
According Parker, Paige opened her eyes Tuesday morning for the first time since her fall:
Feeling an overwhelming sense of peace in the ICU. Fully aware that God is in control. She has opened her eyes some this morn.#prayforpaige

— Parker Raque (@RaqueBalboa) October 16, 2012
Police do not suspect foul play in Paige's fall and consider it an accident.
The Associated Press reports that she remains in critical condition on Tuesday. According to Randy Jepson, a Penn State gymnastics coach who is acting as a Raque family spokesman, Paige suffered a traumatic brain injury.
"It's very much a day-to-day thing," Jepson told the Centre Daily.