We'll start with the bad news: Someone defaced a Barack Obama mural. Ready for the good news? You can help bring Barack's smiling face back to the people of Houston!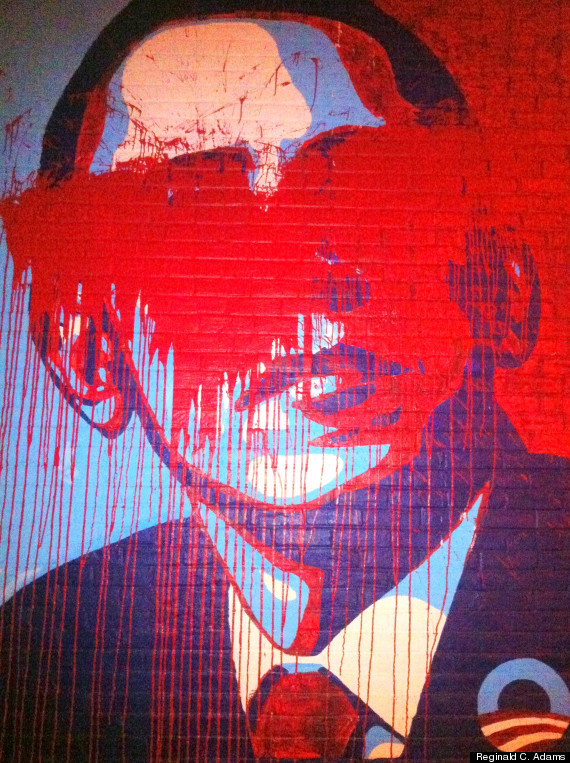 Early Monday morning a painting of President Obama by Reginald C. Adams was vandalized using two paint-filled balloons. Not cool. But Adams decided to make the best of the situation. "Just as President Obama has not given up and has turned a negative into a positive, that's the example I will follow," he told the Houston Chronicle.
Adams is going to revamp the mural in tandem with tonight's presidential debate and is inviting anyone interested to help bring Obama's eyes back from paint-ballooned oblivion. Using an LCD projector, Adams will flash the design on to the wall, making it easy for the art-challenged liberals out there to better represent their leader of choice.
BEFORE YOU GO