It's a pretty bad day to be Romney's Tax Plan.
First, Bill Clinton unloaded harsh criticism calling it an "illusion." Then, Bruce Bartlett, a former economic adviser to President Ronald Reagan, said the plan won't promote economic growth.
The latest is a prank from the Democratic National Committee, which recently launched the website RomneyTaxPlan.com.
The website may look official at first, but an attempt to click through may prove otherwise. Click over to RomneyTaxPlan.com to check it out.
Looking for Romney's actual tax plan? Click here.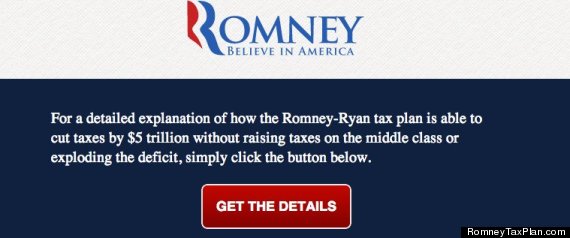 BEFORE YOU GO
PHOTO GALLERY
People Who Say Romney's Tax Plan Doesn't Work