A Hungarian artist recently took classic paintings by Old Masters like Leonardo da Vinci and Sandro Botticelli and turned them into eerie snapshots of Renaissance-era ghost towns.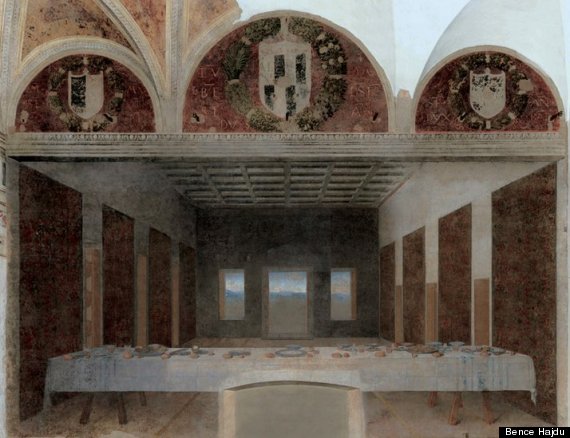 Something is different about Leonardo da Vinci's "The Last Supper". (Photo courtesy of Bence Hajdu)
It's part of a series titled "Abandoned Paintings," which is an impressive project undertaken by fine art student Bence Hajdu. Using a little modern technology, he takes famous scenes from "The Last Supper" to "The Annunciation" and transforms them into haunting spaces by erasing the characters and figures that populate the frames. What's left is an architectural wasteland that remains vaguely familiar to any art history amateur. Scroll down for more images.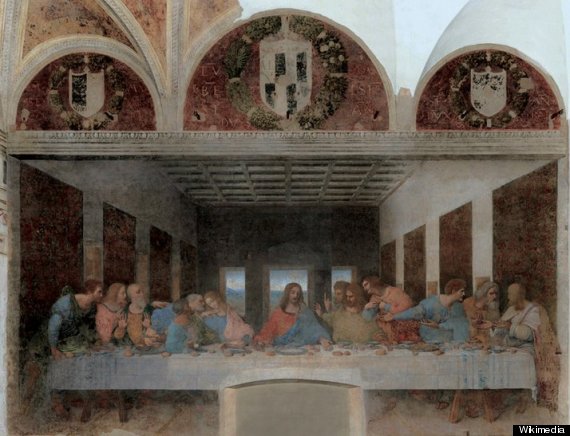 The real Leonardo masterpiece.
Hajdu explained his creative retouching process to Designboom: "At one of [my] descriptive geometry classes, we had a task to find and draw the perspective and horizon lines of renaissance and other pictures with significant perspective space. I thought it is not that interesting to just draw lines, so I decided to erase all the characters from them and examine how the painter really created the perspective space and how it actually looks."
We like the idea, posed by our friends at Hyperallergic, that these vacant images be used for a highbrow video game targeted toward the art-inclined gamers of the world. "Call of Easel: Modern Artfare" or "Grand Theft Fresco: Venice," perhaps?
See a slideshow below, and let us know what you think of Bence Hajdu's work in the comments section.
PHOTO GALLERY
Hajdu Bence
BEFORE YOU GO