You'll remember the huge Kellogg's recall from last week -- the one involving millions of boxes of Mini-Wheats cereal possibly contaminated with pieces of metal mesh. Now, a HuffPost reader has come forward with a picture allegedly featuring the metal in question.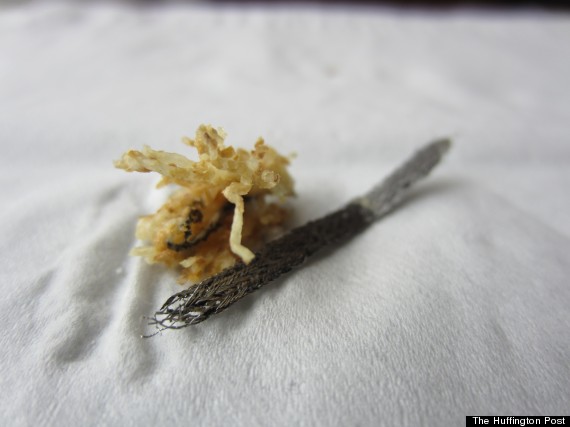 The reader, who wishes to remain anonymous, claims the piece of metal mesh was found embedded a piece of cereal and was already in the mouth of his or her daughter when it was discovered. Several other fragments were found in the bowl shortly after. The cereal was reportedly purchased in a supermarket in Repentigny, Quebec, a suburb of Montreal.
When the recall was first announced, the Food and Drug Administration said a "faulty manufacturing part" was to blame. No injuries were reported at the time.
BEFORE YOU GO
PHOTO GALLERY
The Biggest Food Safety Disasters Of 2012