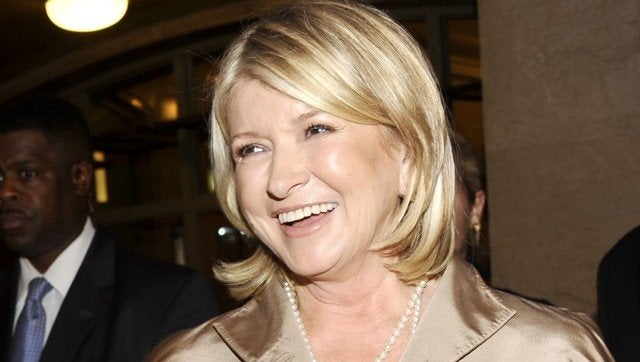 It has come to light that an unspeakable act (to fashionistas, at least) is being committed in our midst. Martha Stewart, a shining example to women everywhere, has been defacing her precious Christian Louboutin shoes. On purpose.
Stewart spoke to InStyle at this week's American Made Awards, where she got to chatting about her Christian Louboutin heels. "See the soles? I paint them black," she said. "I don't like them red, even though they're his trademark. But he doesn't mind. He said it's okay if I do that -- I asked him!"
"He" being Mr. Louboutin himself, of course. Thank goodness for that, otherwise she could be staring down an unpleasant lawsuit.
This isn't the first time Martha's Sharpie-ing habit has been mentioned. She confessed to her crime in 2008, posting a photo on her blog with the caption: "Karena, my wardrobe mistress, painting the soles of my Louboutins black [...] this is easy if you use a broad sharpie."
But hey, maybe we're just being uptight. They're just shoes, after all.
Here are some non-defaced Louboutin with their red soles intact:
PHOTO GALLERY
Celebrities In Louboutins