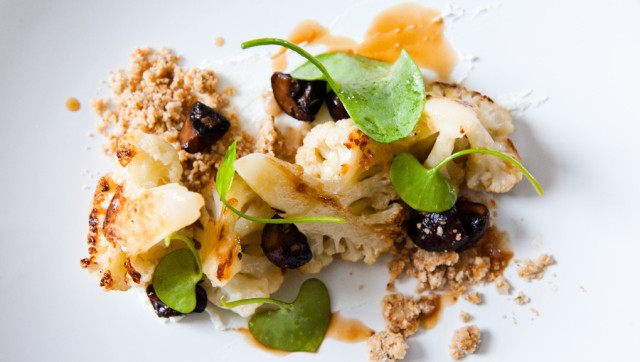 If you're tired of roasting, sauteing or frying your meals, you might want to give sous vide a chance.
Sous-vide, and other modernist cooking techniques, is often times unknown territory for many home cooks. Most sous vide dishes are out of reach, made by modernist chefs in exorbitantly priced restaurants -- think El Bulli, Alinea and WD~50.
Without having someone to hold your hand through it, giving modernist cuisine a try can be pretty intimidating. But this scientific-type cooking can soon be yours to master, free of charge, thanks to the team who worked on the (also exorbitantly priced) six volume Modernist Cuisine Books.
Chris Young, Ryan Mathew Smith and Grant Crilly present the website ChefSteps with free lessons on modernest cooking techniques in the hopes of making it approachable to home cooks.
The website will host lessons in the form of videos, articles and forums taught by well-trained chefs to help the curious home cook (you) master techniques of modernist cooking "through practical, hands-on demonstrations with detailed step-by-step explanations." The sous-vide lesson alone extensively covers the equipment, preparation, packaging, cooking temps, cooking times and a look at some of the finishing strategies after foods have cooked."
While you still have to get your own ingredients and equipment, which can be a little pricy -- sous vide machines are definitely not afforable -- it still beats having to pay tuition for culinary school.
Want to read more from HuffPost Taste? Follow us on Twitter, Facebook, Pinterest and Tumblr.
Check out these futuristic kitchen gadgets.
PHOTO GALLERY
Futuristic Kitchen Gadgets
BEFORE YOU GO