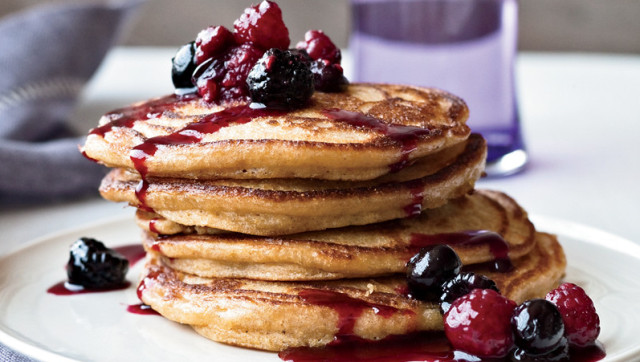 Pancakes are the ultimate breakfast food. The great thing about pancake recipes is that they're so versatile. In a fluffy cake-like batter, you get to add in all your favorite ingredients. And then, you can drown it all in maple syrup.
This pancake recipe adds cinnamon, which is perfect for this time of year, and polenta, which gives it a heartier feel. It's a unique combination that works. While you may have thought chocolate chip was your favorite pancake recipe, once you try these, you'll quickly find that cinnamon polenta is your new favorite.
Get the Cinnamon Polenta Pancakes recipe
Want to read more from HuffPost Taste? Follow us on Twitter, Facebook, Pinterest and Tumblr.
Get more pancake recipes.
PHOTO GALLERY
Pancakes, Glorious Pancakes
BEFORE YOU GO