Has your royal wedding fever cooled since Will and Kate tied the (big, 2 billion spectator) knot? Well, get your commemmorative memorabilia hopes up again -- there's another royal nuptials this weekend!
The tiny country of Luxembourg is gearing up for its biggest royal fete in decades on Saturday, as Prince Guillaume, 30, the heir to the throne and the grand-duke-to-be, will marry 28-year-old Belgian Countess Stephanie de Lannoy.
What can we expect? "Our wedding is an international event, meaning it's a good excuse to show Luxembourg's festive side," the prince told Agence France-Presse. But, if you're awaiting the same kind of fanfare the Duke and Duchess of Cambridge got, think again, he says: "The atmosphere at our wedding will be different to those held in Monaco or London."
There's already, however, commemorative tchotchkes and a giant greeting card being wheeled through the streets, so we're breathing a sigh of relief. (Who doesn't want a chocolate bar emblazoned with a prince's face?)
And of course, Luxembourg, the world's only grand duchy, has put together a Hot 100 list of European royalty to invite, including monarchs from Belgium, Norway, Sweden, Lichtenstein, Denmark, the Netherlands, Japan, Romania and others. (Britain is sending -- no, not William and Catherine -- Prince Edward and his wife Sophie.)
On Friday, the couple will tie the knot at Luxembourg City at a civil ceremony, followed by a posh gala dinner. On Saturday, there will be a religious ceremony at Notre Dame cathedral, which is what the fellow royals will attend. Luxembourg will also spring for "free concerts, street shows and a giant fireworks display." Yay!
The pair announced their engagement back in April. de Lannoy will renounce her Belgian citizenship to become Luxembourg royalty.
We're excited! Scroll down to see some pics of the country's preparation for this weekend's big fete.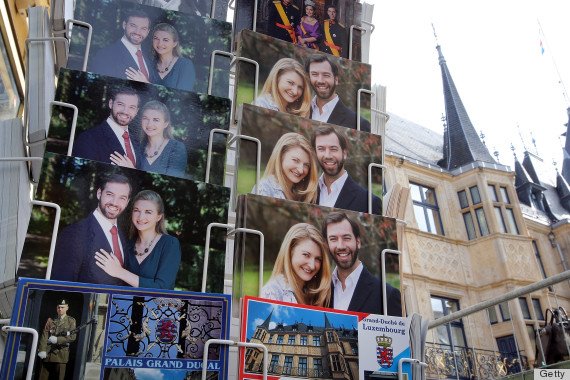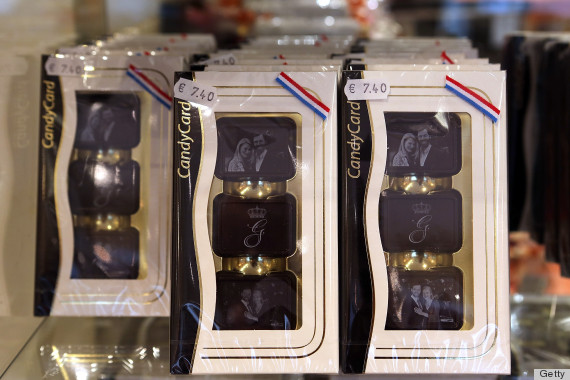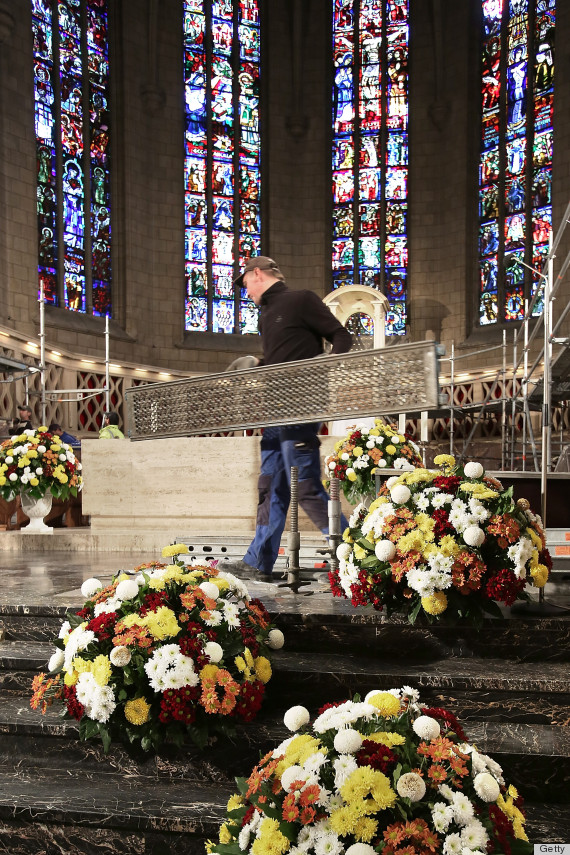 Check out these royal nuptials from last year...
PHOTO GALLERY
"Royal" Weddings
Want more? Be sure to check out HuffPost Style on Twitter, Facebook, Tumblr, Pinterest and Instagram at @HuffPostStyle.