Nothing says the '80s more than synth rock, acid-washed jeans, and Don Johnson-esque white jackets. Throw in a Miami motorcycle ninja gang slinging cocaine and a martial arts band, and you have the delightfully gruesome Reagan-era "Miami Connection."
"Miami Connection," in fact, might be the best worst Magic City-related film of all time -- and yes, we're counting "Step Up: Revolution" -- but that's exactly the crux of its charm. The 1987 flick promotes "friends for eternity" and mean Tae Kwon Do moves, but was all but dead before a programmer at the Alamo Drafthouse in Austin, Texas, bought a 35mm print on eBay for $50. Now revived for its 25th anniversary this year, lucky Miamians will get to relive the fun at O Cinema in mid-November.
The film centers around martial arts pros who play in the rad rock band Dragon Sound. It's clearly not based on a true story, because the band is having a blast living life in Orlando (Orlando!). But all that changes when their fighting skills are needed as a big, bad motorcycle ninja gang from Miami heads up the Sunshine State to expand their growing cocaine empire.
The band's single "Against the Ninja," which plays throughout the trailer above, pretty much sums it all up. Plus, to give those martial arts moves some credibility, "Miami Connection" was directed by ninth-degree black belt grandmaster Y.K. Kim.
Check out the cheese, danger, and obviously fake beheadings above. But if you don't get enough of Dragon Sound's "Against the Ninja" in the trailer, check out another of the band's singles, "Friends," under the movie poster below. And get your ticket-fingers ready.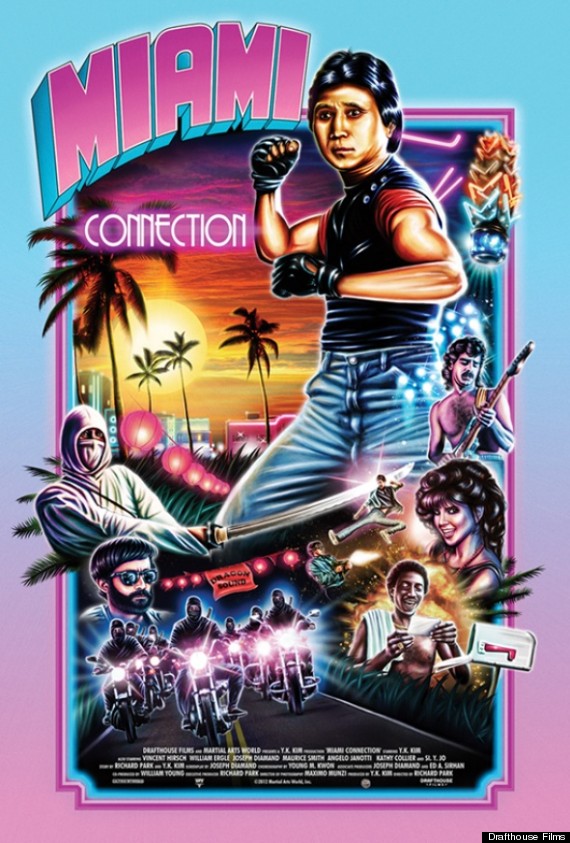 BEFORE YOU GO