We all know Miley Cyrus is a big fan of revealing clothing, but we think she may have just completely forgotten to wear pants this time.
While the singer showed up to the 2012 Billboard Music Awards in nothing but an oversize white blazer, we're not quite sure she was going for the same look. The 19-year-old singer posted a photo of herself and her little sister Noah with a scary-looking Halloween decoration.
Though her 12-year-old sister managed to remember to wear pants (and shoes for that matter) Miley was happy to pose for the picture in just a sweatshirt that barely grazes her hips.
Did the ghost scare the pants off of her, or what?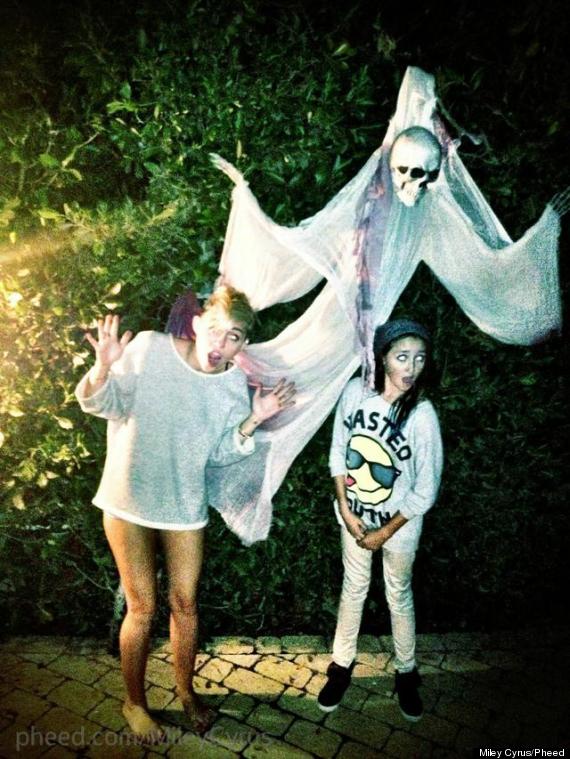 All the hours Miley has spent in Pilates class has paid off. Check out her dramatic transformation:
PHOTO GALLERY
Miley Cyrus' Transformation
BEFORE YOU GO