Up until now Andy Warhol's exquisitely awkward commercial for Braniff Air arguably held the title for most bizarre sellout debacle of all time. But we think the time has come for Warhol to step aside and make room for appropriation artist Richard Prince in honor of his collaboration with AriZona Beverages.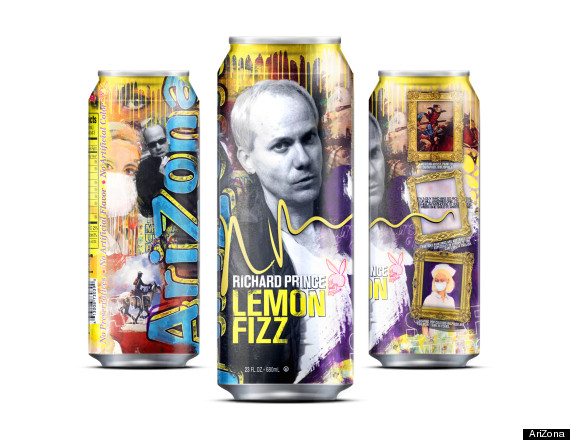 Yes, Richard Prince now has a brand of fizzy beverage, which was described as "lemonade with a slight carbonation" during a phone call with an AriZona representative. While you may know Prince as the guy who took a naked picture of Brooke Shields at only ten years old, you probably didn't know that he is also a guy with a serious soft spot for soda. According to the AriZona rep, Prince approached the company looking to collaborate on a beverage of his own and eventually discovered his soda soul mate in lemon fizz.
The cans of the citrusy refreshment were designed by Prince himself, and the can-art basically serves as a curriculum vitae for Prince. The objets d'art are adorned with representations of his nurse paintings and joke paintings, as well as a larger black-and-white glam shot of Prince looking like a pissed-off rock star who needs his damn AriZona lemon fizz already! (Also, there is a Playboy bunny skull, which is very classy.)
The can will be released in December at Art Basel Miami Beach. Until then, even the most artsy of consumers will have to drink regular old lemonade without a mini-museum on the can. How humiliating.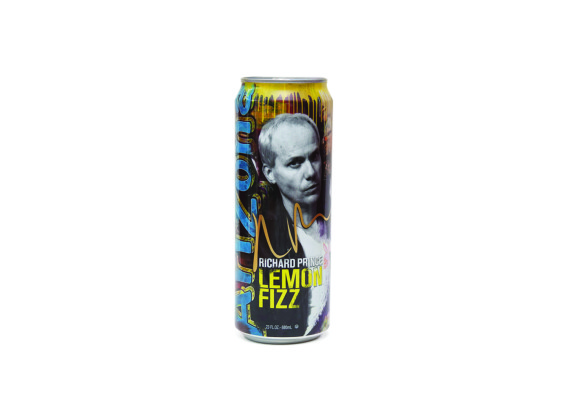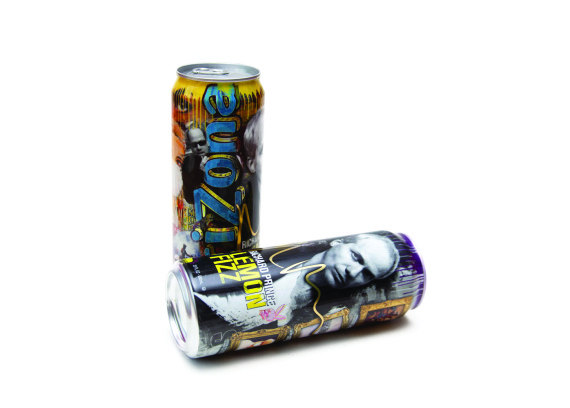 What do you think of Prince's new product? Let us know!
BEFORE YOU GO