The act of creating Star Wars fan art is a practice undertaken by only the most devout followers. Artist Chawakarn Kongprasert is one of them.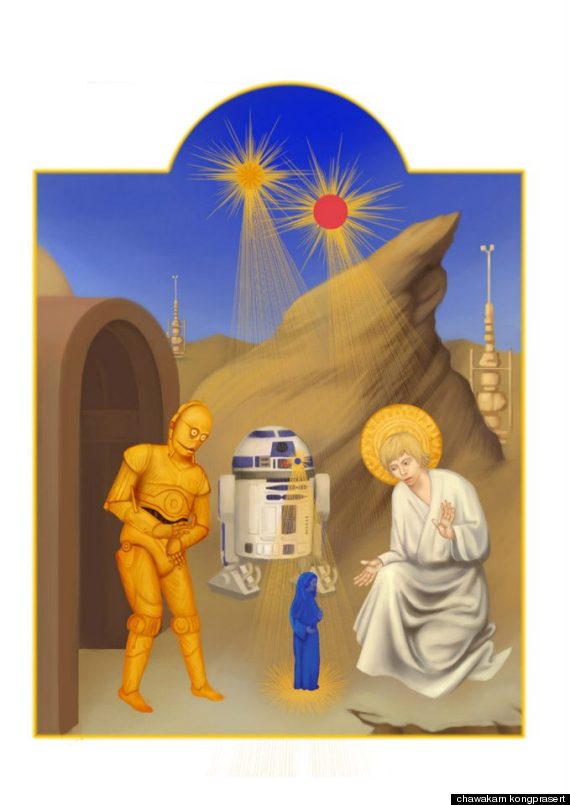 The Bangkok-based illustrator created a series of digital artworks called "Star Wars in Manuscript" that combines the mythology of the sci-fi franchise with the iconography of orthodox religion. His mash-ups feature the old guard in George Lucas' character wheelhouse: Luke Skywalker, Darth Vader, and Princess Leia, but with a medieval twist. Halos here, beams of light there, and the intergalactic heroes and villains seem straight out of a 13th century triptych. Scroll down for more images.
Chawakarn's mimicking abilities are impressively precise: it truly feels as if Cimabue was transplanted to a galaxy far, far away, choosing to capture protocol droids instead of Franciscan popes. Check out the slideshow below and let us know what you think of the artist's work in the comments section.
PHOTO GALLERY
Star Wars in Manuscript
BEFORE YOU GO