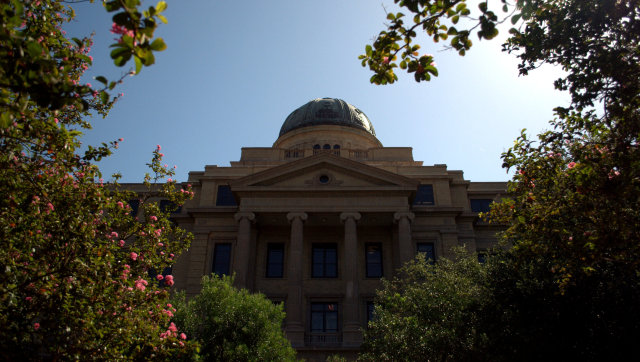 Texas A&M University in College Station, Texas was ordered evacuated by administrators in response to a bomb threat late Friday morning.
The university alerted students electronically to the threat at 11:40 a.m. See the text of the alert below.
The University has received a campus-wide bomb threat. We are asking all students, faculty, and staff to evacuate campus as quickly and as safely as possible by foot. Do not use a vehicle at this time. This evacuation is effective immediately until further notice.
Texas A&M spokesman Lane Stephenson told the Associated Press that an anonymous person called the university with the threat at about 11:30 a.m. He had little more information. A message posted to the university's website at 1:00 p.m. indicated that the threat was still under investigation.
All classes were cancelled for approximately 50,000 students.