Kat Von D and Deadmau5 dined at Los Angeles hotspot Urth Cafe Thursday. The reality star/tattoo artist -- and also the ex of Jesse James, he of cheating-on-Sandra Bullock infamy -- has been romantically linked to the Canadian DJ star (née Joel Zimmerman) since last month.
"Yeah, [I'm in] love . . . [and] b4 I find a f--- to give over the Internet implod[ing] over it ;) at least I'm happy!" Zimmerman, 31, happily tweeted in mid-September, after the first photographs of him and his new girlfriend packing on the PDA hit the Internet.
Von D, 30, previously dated Jesse James, but split from him last fall. She admitted on Facebook that Bullock's former husband had cheated on her with at least 19 women. "Today I encountered the 19th girl to add to the list of people Jesse cheated on me with during this last year," she wrote on her Facebook page in Nov. 20111.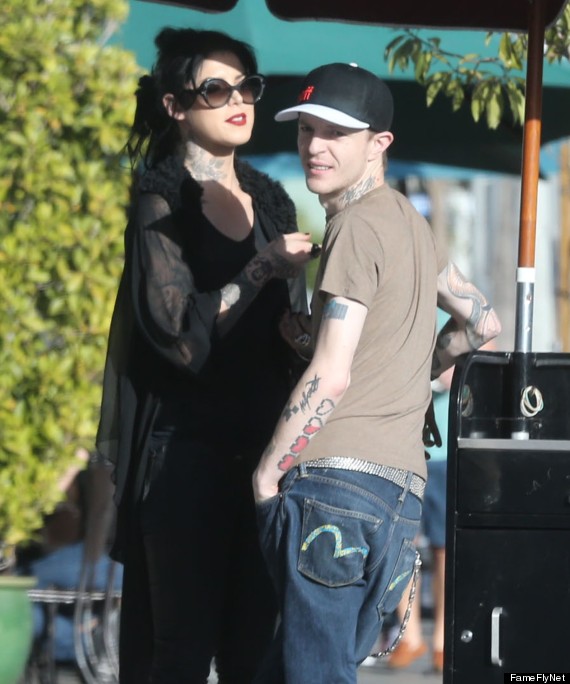 Celebrity Photos Of The Week:
PHOTO GALLERY
Celebrity News & Photos
BEFORE YOU GO