The word of the day is "Romnesia" after President Obama coined the term for his opponent Mitt Romney's tendency to forget his positions during a speech this afternoon. Well Romnesia, meet "Mittmento," the (unfortunately not real) movie about you.
Back on Oct. 9, political satire blog Citizen Schwartz made this parody movie poster for "MIttmento", making Romney the star of the Christopher Nolan classic. How fitting?
Check out the poster below, including the clever tag line: "Some Positions Are Best Forgotten"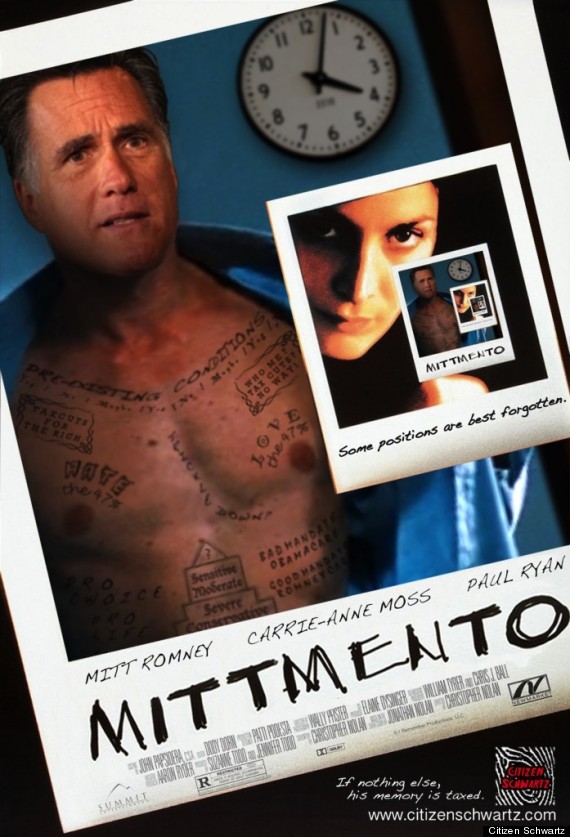 BEFORE YOU GO
PHOTO GALLERY
The 30 Funniest Mitt Romney Parodies