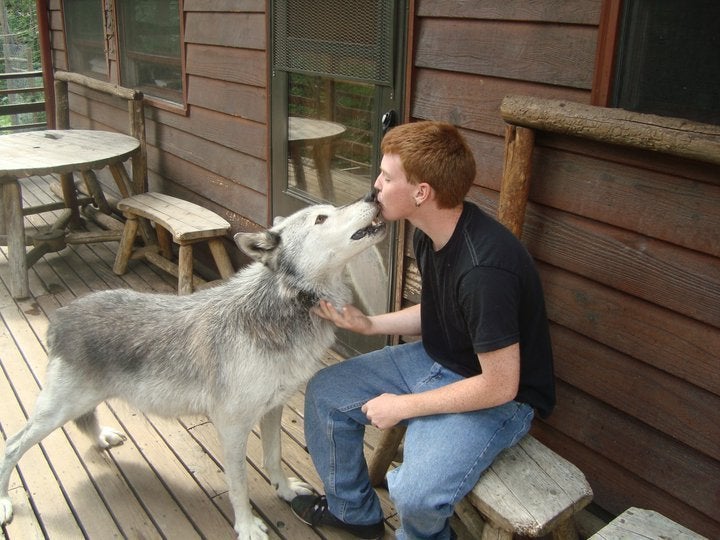 Tallon Nightwalker, a 16-year-old from Fort Collins, Colo., has been taking pictures with animals since he was 5 years old. But it wasn't that his dad took him to the zoo a lot -- Tallon's been volunteering at veterinary clinics and wildlife rehabilitation centers for 11 years.
The teen has made it his goal to have his picture taken with as many different species of mammals, birds, reptiles and amphibians as he can, "before they disappear."
As his Facebook page explains, the big picture is conservation.
"Because of the many threats to our wildlife including destruction of habitat, many people's unwillingness to coexist with wildlife, and man made disasters such as the BP oil spill, the likelihood of species becoming extinct in Tallon's lifetime is a very real thing," the site states.
As People magazine notes, the rules of the Tallon's project state the teen must be touching the animal or be in close proximity to it. However, there can't be a barrier, like a cage, between them.
So far, Tallon has taken a snapshot with 840 different animals.
"I look upon these species as equals, as individuals," Tallon told the Denver Post. "And if I can save just one, I think I've accomplished something."
PHOTO GALLERY
Tallon Nightwalker's Animal Photos