Sounding dangerously close to a personal ad (kidding!), singer Wyclef Jean congratulated himself for turning 43 on Wednesday.
"TODAY I AM 43 YEARS OLD! I look And feel 26! U cant keep à good Man down! Keep à smile when they want you to frown!" he wrote on his Twitter page, then posted a picture of THIS.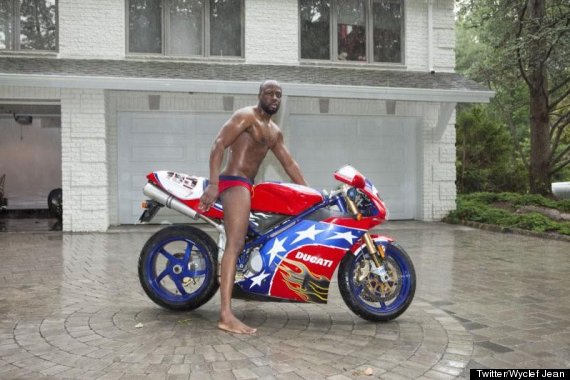 THIS is Jean sitting on a patriotic Ducati motorcycle in just his (similarly patriotic) skivvies, looking strangely oiled up in his torso/chest region. We'd also wish the former Fugees member a happy birthday, albeit a belated one, but it appears Jean is doing just fine with or without our blessings.
Celebrity Photos Of The Week:
PHOTO GALLERY
Celebrity News & Photos
BEFORE YOU GO