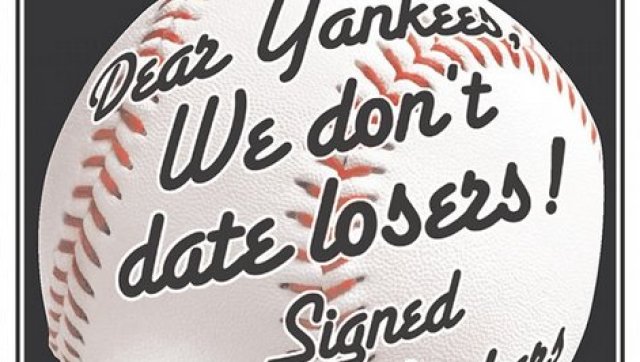 After Phil Coke induced a pop out from Jayson Nix to clinch the American League pennant for the Detroit Tigers there were suddenly two pressing questions in New York.
1) Would A-Rod be back in pinstripes?
2) What would the back pages of the Post and the News have to say about the Yankees' playoff debacle?
Not surprisingly, the tabloids had some fun with their back and front pages the morning after the Yankees got swept by the Tigers in the American League Championship Series.
Not only did the New York Post flat out call the Yankees "losers," it riffed off an earlier report about Alex Rodriguez flirting with a fan during Game 1 by exchanging notes written on a baseball.
The Post made use of the A-Rod flirting story in delivering its own message after the sweep..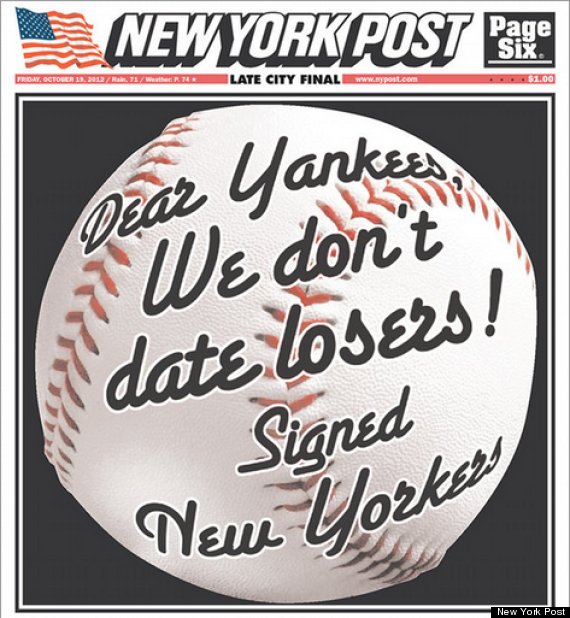 The New York Daily News went in a slightly different direction. While the News did call out the "pathetic Yankees," its front cover was devoted to promoting a story by John Haper in which one anonymous player put some of the blame for the team's struggles on hostile fans at Yankee Stadium. BEFORE YOU GO
PHOTO GALLERY
MLB World Series Champions