We're very excited to syndicate one of our favorite columns, 'What Is It? What Is It Worth?' from one of our favorite magazines, Country Living. All text and images below are provided by Country Living. Get ready to be surprised!
"My mom gave me this heavy wooden container, marked 'Jersey Coffee.' Any idea of its original purpose?" - E.A., Wellfleet, Massachusetts"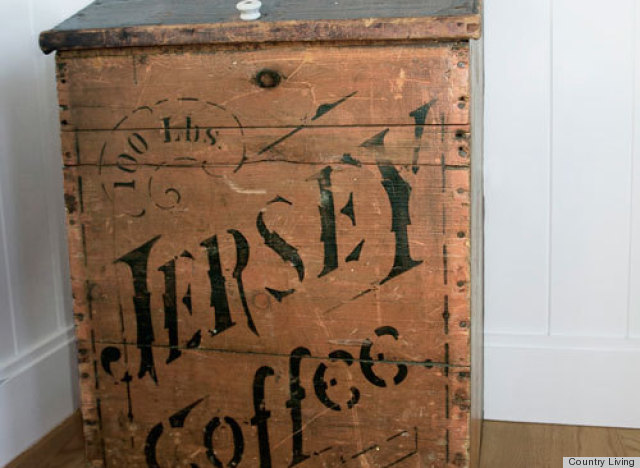 1890s General-Store Bin
Our antiques specialist, Helaine Fendelman, appraises your finds and collectibles.
Before grocers became commonplace in the 1940s, rural Americans shopped at their local general stores, which sold everything from farm equipment to flour. Whole-salers often provided the stores with branded bins for displaying their particular wares. Your stenciled wooden box came from Ohio's Dayton Spice Mills Company, which produced Jersey brand coffee, baking powder, and seasonings from 1885 through the mid-20th century. Considering that the bin was probably used every day for many years, the piece remains in surprisingly good condition, with its original hardware and lettering intact. Collectors love merchandise cases like this for their folksy charm—and practical storage capabilities.
What It's Worth: $850
Also check out on CountryLiving.com:
Pumpkin Decorating & Carving Contest