UPDATE [6:13 p.m. ET] - According to AP, shooting suspect Radcliffe Haughton has been found dead. Brookfield Police Department Chief Daniel Tushaus said during a press conference that police believe the suspect died of a "self-inflicted gunshot wound." His body was found in the spa where the shooting took place.
EARLIER STORY BELOW:
Authorities have identified the suspect of a mass shooting near a Wisconsin mall, NBC reports.
WTMJ reports that the shooting suspect is Radcliffe Haughton.
According to WTMJ, Haughton is 45 years old. He is the husband of one of the employees at the Azana Day Spa in Brookfield, Wis. where the shooting took place, Waukesha Patch reports. WTOP's Nick Pisano points out that court records show Haughton had recently been issued a temporary restraining order.
The Associated Press reports that the shooting left 3 people dead.
WTMJ describes Haughton as a 6-foot-1-inch tall, 270 pound African-American man with a bald head and brown eyes. During a press conference, police said they located a vehicle that the suspect may have been driving.
The AP reported that "an improvised explosive device has been found at the spa and a bomb squad is investigating." A later police press conference indicated that there was no IED found at the spa, according to the AP.
Radcliffe Haughton Sr., the suspect's father, told AP by phone that he would like to tell his son, "Please just turn yourself in or contact me."
Authorities are asking anyone with information on the shooting to call their tipline at 262-787-3701.
The Milwaukee County Sheriff's Department have released the following photo of the suspect: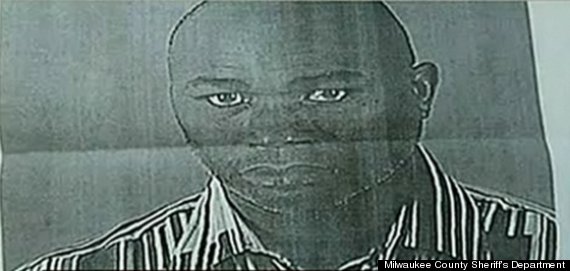 BEFORE YOU GO
PHOTO GALLERY
Brookfield Shooting