Klum's latest bottoms are slightly tamer than usual but still drew our attention: gray tie-dye leggings, showcased on Sunday when the "Project Runway" star stepped out with her children and new boyfriend, bodyguard Martin Kristen. Heidi paired her printed pants with sporty gray hightop sneakers and a darker gray sweatshirt that read, "When we have each other we have everything." We've never been ones for slogan tees, but we can't help but muster an "aww" at Heidi's sweet family-minded sentiment.
But back to the pants. They are busy but sleek, distracting but oddly chic. On another woman they might look crazy... but on a pair of $2 million legs, they might just work.
Check out Heidi's look below. What do you think?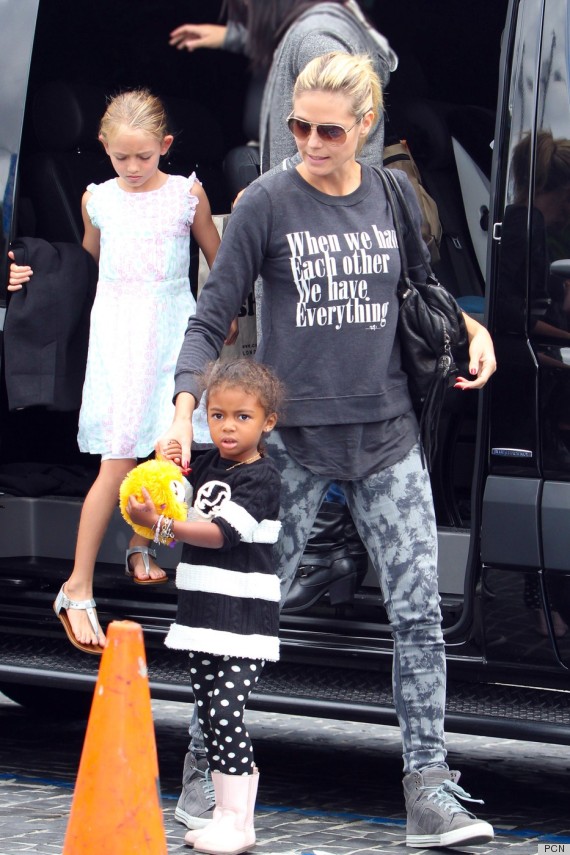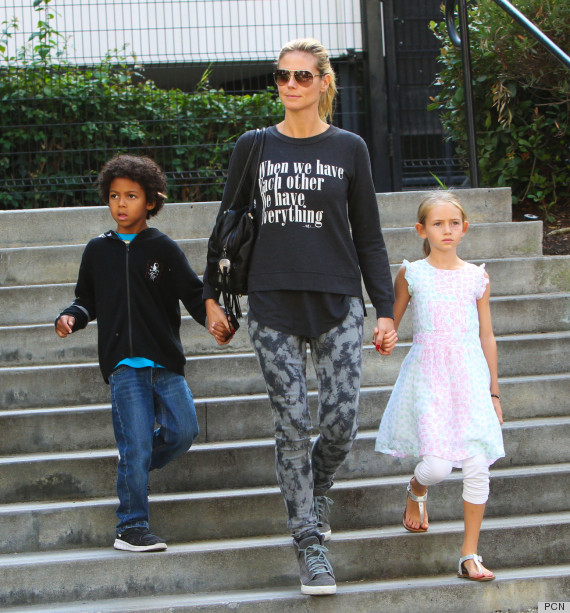 PHOTO GALLERY
Heidi Klum's Style Evolution