An art form commonly practiced by hunters and hobbyists, with items often found in national history museums, taxidermy can often result in the realistic preservation of an animal's appearance.
This, however, isn't always the case.
From the creation of creepy hybrids and bizarre anthropomorphic mounts, to transforming your dead pet cat into a helicopter, taxidermy can sometimes take a strange turn.
And oftentimes, the result is simply "hilariously bad":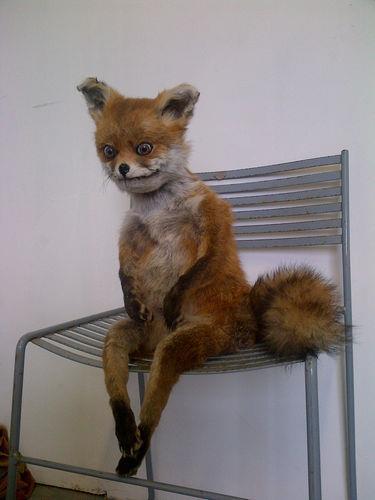 (Credit: Facebook/Badly Stuffed Animals)
As The Huffington Post UK noted in an earlier post, a Facebook page aptly named "Badly Stuffed Animals" is dedicated to the showcasing of taxidermy gone wrong.
The bizarre page has a fan base of nearly 58,000 followers.
It is, however, not the only space on the web where terrible taxidermy is celebrated. Crappytaxidermy.com has a collection of photographs, as does this Leenks.com gallery.
Funny, weird or very creepy? What do you think of these poorly stuffed specimens?
Click through this slideshow for more "Badly Stuffed Animals" and tell us what you think in the comments below:
PHOTO GALLERY
Badly Stuffed Animals
BEFORE YOU GO