Tony Stark is back again in the new trailer for "Iron Man 3."
Marvel and Disney teased the highly anticipated trailer with an 18-second video last weekend, highlighting a distressed Pepper Potts (Gwyneth Paltrow), a shiny new Iron Man suit and the back of Mandarin's head. (Sir Ben Kingsley plays the dastardly "Iron Man 3" villain.)
The full trailer, which you can watch above, expands on that bit of chaos, focusing on Iron Man's fall at the hands of Mandarin. "Some people call me a terrorist," Kingsley as Mandarin says. "I consider myself a teacher. Lesson number one: heroes. There is no such thing."
Disney has released a full plot synopsis for "Iron Man 3," which you can read below:
Marvel Studios' "Iron Man 3" pits brash-but-brilliant industrialist Tony Stark/Iron Man against an enemy whose reach knows no bounds. When Stark finds his personal world destroyed at his enemy's hands, he embarks on a harrowing quest to find those responsible. This journey, at every turn, will test his mettle. With his back against the wall, Stark is left to survive by his own devices, relying on his ingenuity and instincts to protect those closest to him. As he fights his way back, Stark discovers the answer to the question that has secretly haunted him: does the man make the suit or does the suit make the man?
Starring Robert Downey Jr., Paltrow, Kingsley, Don Cheadle, Guy Pearce, Rebecca Hall and Jon Favreau, "Iron Man 3" is out in theaters on May 3, 2013. Shane Black ("Kiss Kiss Bang Bang") replaces Favreau in the director's chair. Check out the first "Iron Man 3" poster below. Head over to Apple to check out the "Iron Man 3" trailer in HD.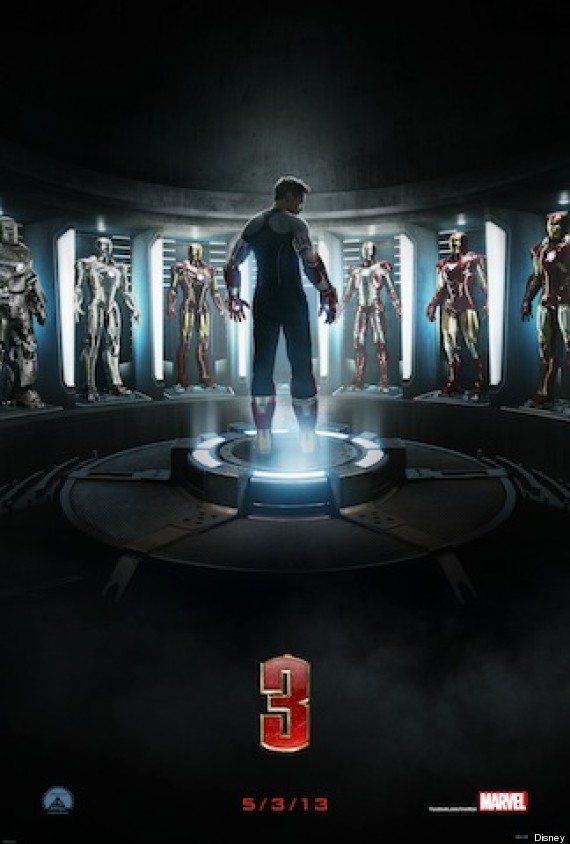 EARLIER:
PHOTO GALLERY
'Iron Man 3' Footage Reactions
BEFORE YOU GO