Quick, close your eyes!
Unless ... you want to see Kris Jenner's boobs.
The Kardashian momager accidentally posted a picture of herself in a Wonder Woman costume on Twitter without realizing she had a serious nip slip.
After Jenner noticed the wardrobe malfunction and deleted the picture from her account, her daughter Khloe Kardashian re-shared it with her close to 8 million followers, tweeting, "Hi nips. That's my mom."
Jenner recently went under the knife to refresh her breast augmentation from 1989.
Kris, we're happy you're happy with your boob job, but we'd rather not see the results.
Take a look at Jenner's NSFW nip slip below: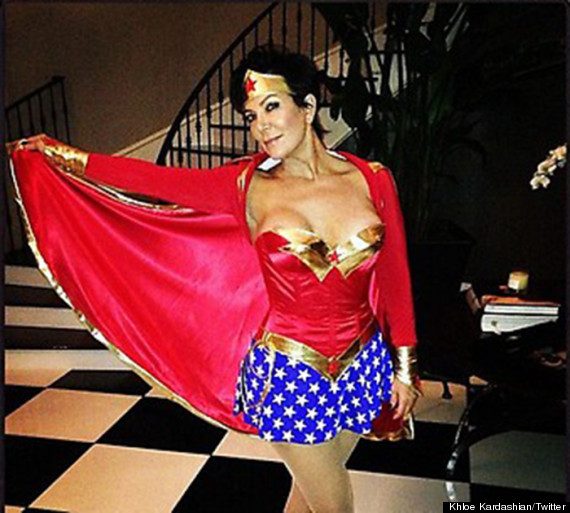 BEFORE YOU GO
PHOTO GALLERY
More Celebrity Side Boob