If Mitt Romney's immediate post-debate gesture is to be believed, he thinks he did A-ok. If we're judging by his facial expression though...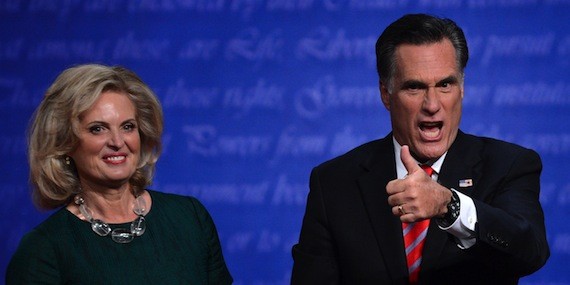 (Photo credit: SAUL LOEB/AFP/Getty Images)
Loeb also captured this iconic image during the second presidential debate in New York.
Read more about Monday's foreign policy debate on the live blog here.
BEFORE YOU GO
PHOTO GALLERY
Presidential Debate: The Final Showdown