In a presidential election, almost nothing is off limits--including a romantic photo you took for your wife over 40 years ago.
On Saturday, protesters gathered in La Jolla, Calif. in front of Republican presidential candidate Mitt Romney's beach house to re-enact a photo that Romney had taken of himself in 1968 on a beach in France. In the original photo (see above), Romney is lying in a heart drawn in the sand that reads, "I LOVE ANN."
In the protesters' recreation of the photo (see below), a 10-foot-tall Romney puppet is lying next to a heart drawn in the sand that reads, "I LOVE TAX DODGING."
The demonstrators, organized by labor group Good Jobs LA, say that Romney is not paying his fair share of taxes. In 2010, Mitt and Ann Romney paid a 13.9 percent tax rate, lower than that of a person earning $50,000. In 2011, the couple paid a tax rate of 15.4%.
The labor group also criticized Romney's tax plan. "Mitt Romney's proposed tax plan would give multi-millionaires an average tax cut of $250,000. To pay for it, middle class families with children will see an average tax increase of $2,000 a year," Good Jobs LA wrote in a press release.
According to the Tax Policy Center, a nonpartisan, nonprofit think tank, the tax plan that Romney unofficially presented during the second presidential debate Tuesday helps the rich most.
"When the very rich, like Mitt Romney, do not pay their fair share in taxes, local communities cannot afford teachers, firefighters, police officers, health care and other essential public services," Good Jobs LA wrote.
The protesters also pointed to the $109,000 worth of taxes that Romney dodged on his La Jolla beach house using lobbying and multiple appeals, as reported by the Los Angeles Times in Aug.
The La Jolla beach house became a sore subject for the Romneys in March when Politico detailed the extravagant plans that the two had for doubling their already 3,000-square-foot, $12-million beach-front home. The renovation plans include adding a car elevator, 3,000-foot basement and outdoor shower.
The Romneys were also late in paying city fees for the mega-million retrofit, according to the San Diego Reader.
Click here for more photos of the La Jolla protest Saturday.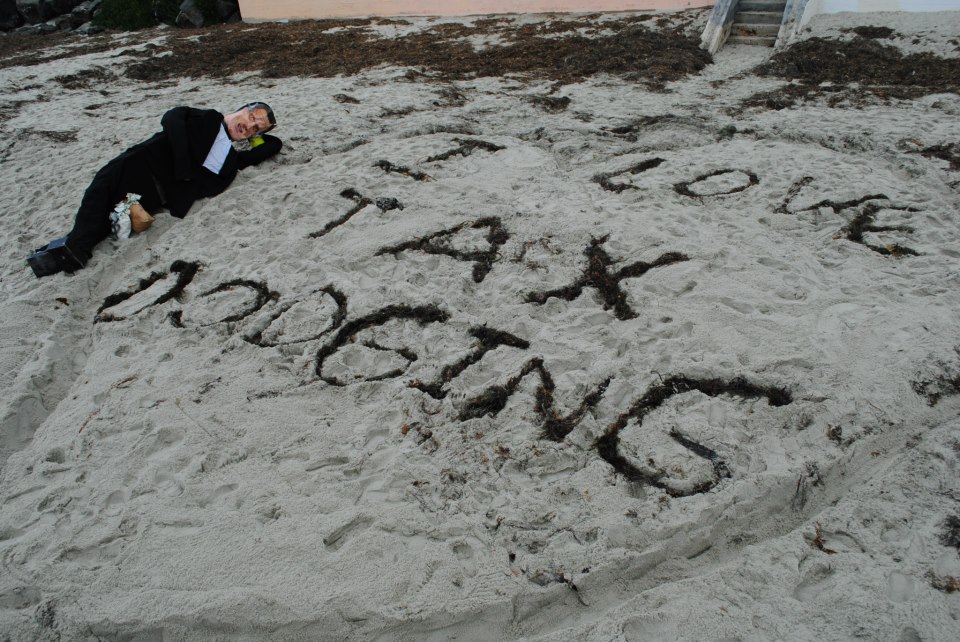 BEFORE YOU GO
Here are 10 investments Mitt Romney wishes he never made:

PHOTO GALLERY
10 Investments Romney Wishes He Never Made