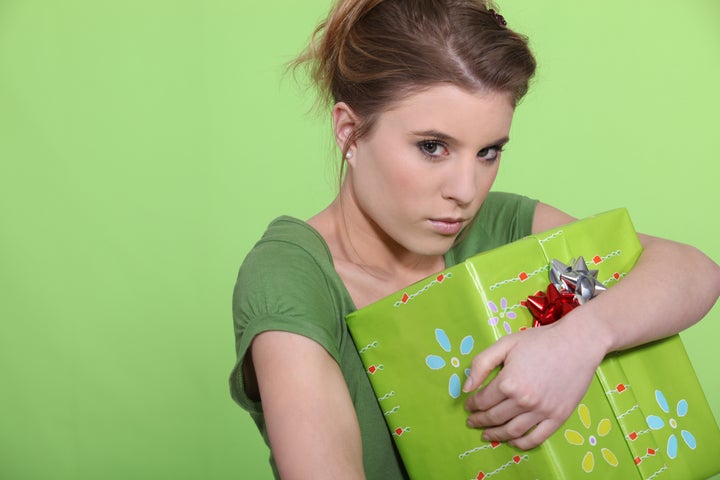 The season for giving is just around the corner. Giving to yourself, that is.
Data from the National Federation of Retailers show a trend of "self-gifting" emerging this holiday season. Fifty-nine percent of shoppers plan to spend about $140 on themselves during the holidays -- an all-time high, according to the new survey.
Young adults are likely to spend even more. The majority of 18- to 24-year-olds plan on spending an average of $159.62, according to the retailers' group. And 25- to 34-year-olds will spend the most of any age group at $179.65.
Paco Underhill, founder of New York-based consumer-behavior research and consulting firm Envirosell, connected the increase in self-spending seen in younger generations to the current economic climate. With more members of the millennial generation delaying marriage and living at home, Underhill told The Huffington Post that they have more cash to spend on themselves.
"Part of what self-gifting is all about is in place of giving magic to someone else, I am trying to give it to myself," Underhill said.
Buying gifts for others is seen by many economists and researchers as irrational, Dan Ariely from Duke University wrote last holiday season. Still, he also points out that while some gifts are simple economic exchanges, such as buying a new winter coat for your child, others can strengthen a connection between people and allow them to have things they would never purchase for themselves.
Despite the increase in self-giving this year, targeting buyers who are looking to spend money on themselves is not a new tactic for retailers. Last year, J. Crew hosted a holiday campaign with the tagline "To: You - From: You." Meanwhile, Starbucks ran a "One for you, one for me" holiday promotion, NBC News reported.
More shoppers purchasing presents for themselves, however, may cut into the holiday sense of joy. Michael Norton of Harvard Business School gave a TED talk in April pointing out that money more often buys happiness when it's spent on someone else.

That said, the majority of holiday budgets will still go toward gifts for others. The NFR found that the average person plans to spend around $420 on family members, $75 on friends and $23 on co-workers.
BEFORE YOU GO
PHOTO GALLERY
Crazy Things People Do For Money