For any artist trying to master political art, Shepard Fairey's "Hope" is the poster to study. Though the artist had to spend his day in court on charges of lifting the original photograph, his message remains unadulterated for many Obama supporters.
Today a poster handpicked by Fairey to represent the concerns of this year's election cycle will be released online, in a bid to stoke the embers originally lit by "Hope." Titled, "Monopolistic," the poster was chosen last week as the winner in the inaugural Art > Money contest, by a panel of judges including Fairey, director Jesse Dylan, Harvard activist Lawrence Lessig, and "The Story Of Change" creator Annie Leonard. Nashville artist Landon Wix's nod to the classic Hasbro game beat out 374 competitors to earn its place at the top. In a press release, Fairey fingered the enemy as "the money that has concentrated political power in the hands of the few," and the judges deemed "Monopolistic" to be the best reflection of this idea: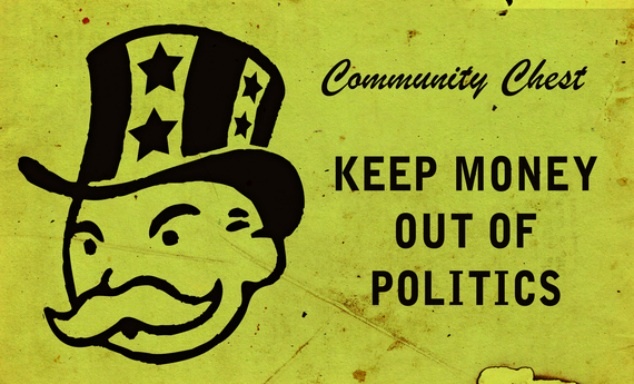 From today on, Wix's image will be the subject of a steady viral campaign on and offline, where teams of up to 25 in cities across the U.S. will rig up wheat pasting posters, stickers, mud stencils, and light projections onto building faces, all bearing "Monopolistic"s likeness.
You can scroll through some of the top voted entrants below, or the entire crop at the Art>Money site. Let us know if you think "Monopolistic" is the right pick for the cause in the comments section.
PHOTO GALLERY
Art > Money: Our 13 Picks
BEFORE YOU GO