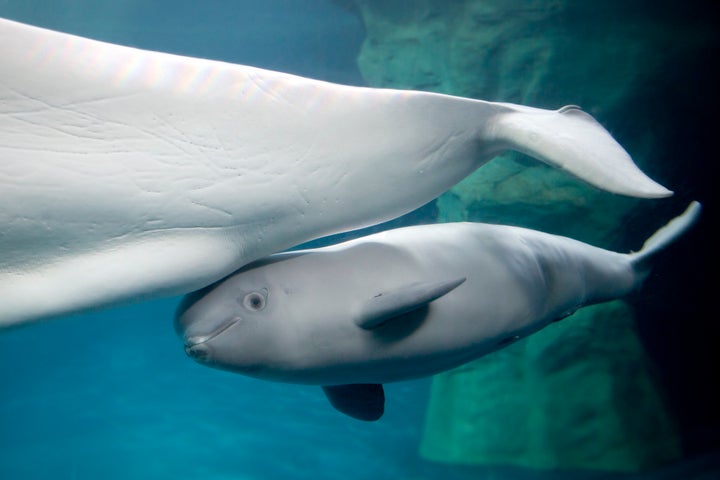 According to a release from the aquarium, the new baby beluga will be be on display for Shedd visitors beginning Friday at 11 a.m.
(Scroll down to view photos of the beluga baby.)
The as-yet-unnamed five-foot-long calf has steadily gained 12 to 15 pounds each week since its Aug. 27 birth and now weighs more than 205 pounds -- a normal rate of weight gain, according to ABC Chicago.
She has also been busy bonding with her momma, meeting the aquarium's other belugas and mastering nursing -- an activity that has sent her 1,200-pound mother Mauyak on an understandable binge: She now downs up to 88 pounds of fish daily, according to the Shedd.
Can't contain your curiosity until Friday? Scroll down to check out photos of the Shedd's new baby beluga, all courtesy of Shedd Aquarium/Brenna Hernandez.
PHOTO GALLERY
It's A Girl! Meet The Shedd's New Baby Beluga
BEFORE YOU GO