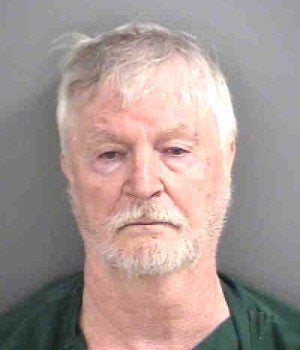 No need to give Gary Root a penny for his thoughts about President Barack Obama and the 2012 election.
The Florida Republican was arrested and charged with a misdemeanor Friday after he walked into Democratic Party headquarters in Naples and threw a penny at workers because it was "all he has left after being taxed by Obama."
According to The Smoking Gun , which cited a Collier County Sheriff's Office report, the 71-year-old Root was arrested at a restaurant next door where he was drinking. He was charged with trespassing and later released on $1,000 bond.
The incident, in which he allegedly "yells and argues about Obama" with party workers, wasn't the first time Root has been cited for harassing the Naples Democratic Club. He was issued a trespass warning for a similar incident on May 18. Two Democratic workers told a sheriff's deputy that Root has been an "ongoing problem."
Root, whose arrest was noted approvingly by commenters on right-wing and tea party websites, is due in court Nov. 14 -- by which time he will know whether his penny granted his wish.
BEFORE YOU GO
PHOTO GALLERY
The Richest Men Ever