Not even A-list celebrities are safe from the watchful eye of the Advertising Standards Authority.
The independent watchdog organization, which closely regulates advertising across all media in the U.K., has come down on a Natalie Portman ad for Dior's Dior Show New Look Mascara. As the Telegraph reports, a single complaint was filed with the ASA accusing Dior of airbrushing the ad, exaggerating the advertised effects of the "multi-dimensional volume and treatment mascara."
The $28.50 mascara ostensibly "thickens, separates and extends the lashes for an infinitely multiple lash effect" but a quick perusal of online reviews reveals a mixed bag: some customers love the product, but several Sephora users called the mascara "a huge disappointment," "terrible" and (for all you mascara users, this one's damning) "clumpy."
But as it turns out, the ASA complaint against Dior wasn't filed by a customer but rather by rival brand L'Oreal UK, which itself has been on the receiving end of an ASA ban. In fact Dior told the ASA that they hadn't received any complaints from consumers at all.
However upon investigating, the ASA decided that,
... the ad had therefore used post-production retouching on an area (namely the eyelashes) which was directly relevant to the apparent performance of the mascara product being advertised.
Verdict? Banned.
This is not the first time the ASA has given a makeup ad the axe for misleading consumers. In 2011, Julia Roberts' Lancome ad and Christy Turlington's ad for Maybelline's "Eraser" foundation were both pulled for excessive use of airbrushing, and earlier this year L'Oreal was reprimanded for having "misleadingly exaggerated" the quality of Rachel Weisz's complexion in a print ad for anti-wrinkle cream.
Check out the Portman ad in question, below. Do you think the ASA was right to crack down after just one complaint?
PHOTO: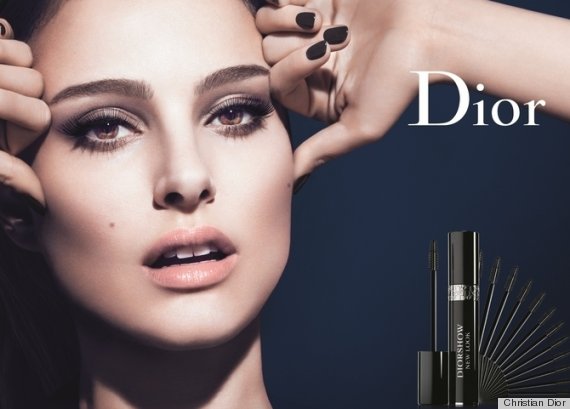 UPDATE: This article has been updated to reflect new information about L'Oreal UK's involvement and the specifics of the ASA's verdict. See the ASA's response in full here.
See more adverts that got the axe:
PHOTO GALLERY
Banned Ads (NSFW)
Want more? Be sure to check out HuffPost Style on Twitter, Facebook, Tumblr, Pinterest and Instagram at @HuffPostStyle.