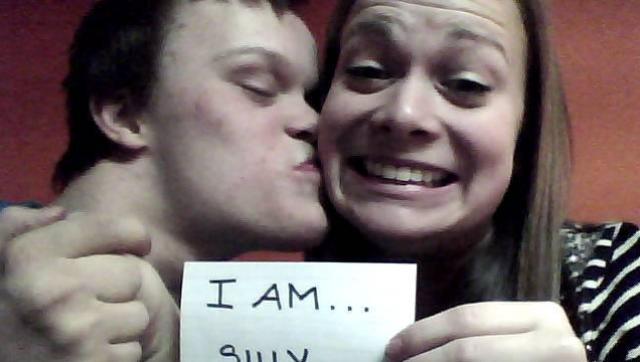 Earlier this year, Grace Curley, 20, of Paris, Canada posted 18 photos of her and her brother to Facebook. It was an album meant mainly for family and friends. But 10 months hence, the images have gone viral, and Grace and her brother are Internet sensations.
Eighteen-year-old Josh Curley has Down syndrome. The series of photographs show his sister holding cue cards with a variety of messages on them. The purpose? To raise awareness about Down syndrome.
"I have so many friends who just aren't aware of how hurtful the words they use can be and I thought that I could reach a lot of people," Grace told Brant News. "A lot of my friends that use those words don't realize that it is offensive."
Perhaps the most powerful card is the one that says "Real Friends Don't Count Chromosomes." The preceding card explains that people with Down syndrome have an extra chromosome.
Since the album was posted on January 10, it has garnered hundreds of shares on Facebook and 1.6 million hits on Imgur.
Scroll through below for the full set of images:
BEFORE YOU GO
PHOTO GALLERY
Grace and Josh Curley