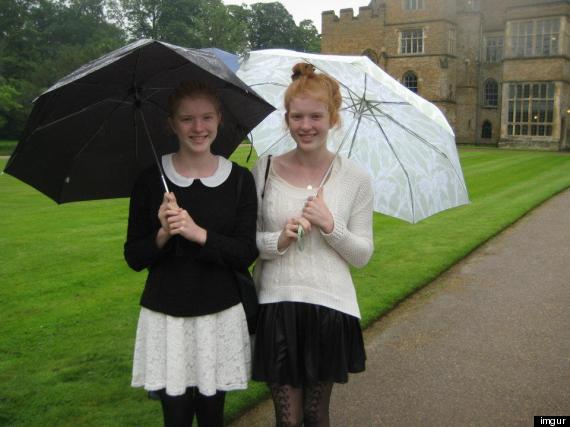 They swear it was an accident, but does it really matter?
These identical twin red-haired girls say they unintentionally wore adorable coordinated black-and-white outfits one rainy day. (Even their umbrellas match!)
Between the rain, the "castle," their outfits and their hair, the image seems to set a pretty British scene -- or at least that's what commenters on Reddit think.
Of course, one sister's username, "DrFrodoPotterWho" -- which incorporates popular characters from British fiction -- probably helps further the motif.
The catch? These 16-year-olds are actually Australian.
"I did feel very British at the time," one twin wrote in her defense.
Regardless of their origins, identical twins do seem to get a lot of attention.
In August, a video of these adorable identical twins dancing at mealtime went viral.
Pxyleyes recently compiled a photo album of the 50 most beautiful twins in the world, which incidentally features more than a few red-haired siblings.
BEFORE YOU GO
PHOTO GALLERY
Top 5 Style Tips From One Direction