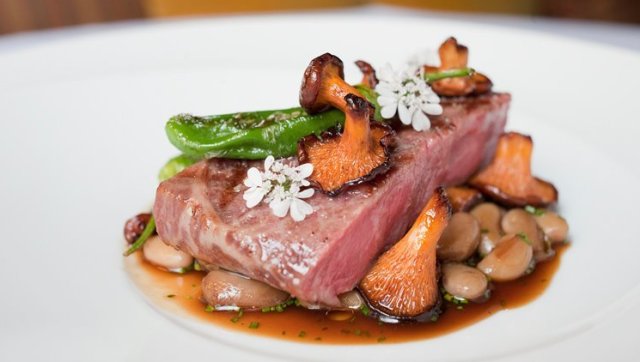 Gushing local chefs took to Twitter on Tuesday as calls from the Michelin Guide--widely considered the most prestigious food guide in the country--came in announcing the 2013 stars.
And, as usual, for the Bay Area, it's a constellation.
San Francisco restaurant Atelier Crenn received two stars this year, making chef Dominique Crenn the first female chef in the country to earn the honor.
"I cried on the phone today with the lady from Michelin," Crenn told Grubstreet. "I was just so happy. Being the only woman in the United States to get two, I just feel so honored. My whole crew should feel honored."
Chef Matt Accarrino gained SPQR a well-deserved star this year, as did Chef Sachin Chopra of San Mateo's All Spice. San Francisco French restaurant Keiko à Nob Hill also nabbed its first.
Check out all of the Bay Area winners in our slideshow below. Congrats everyone!
PHOTO GALLERY
Michelin Guide San Francisco Bay Area
BEFORE YOU GO