Hold the presses! Hold the phone! Hold everything! Baskin Robbins is offering a frighteningly realistic-looking (at least in the press image) Turkey Cake, which is an ice cream cake in the shape of a roasted turkey.
Look how shiny it is! Those drumstrucks, by the way, are made with sugar ice cream cones.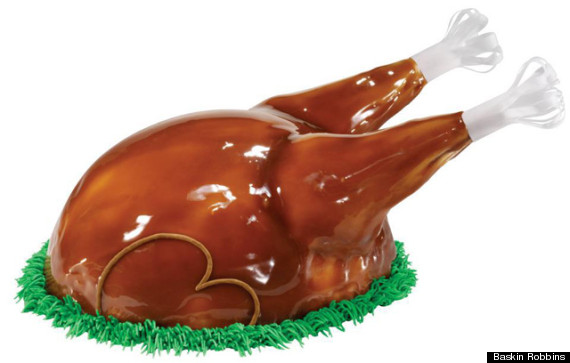 Seriously, someone get us one of these STAT!
Baskin Robbins is also offering a Haunted House Cake, a Pumpkin Face Cake and a Fall Harvest Roll, but come on. Turkey Cake is way more exciting.
BEFORE YOU GO