Ouch! Sean Combs, aka "Diddy," lay on his side after getting into a messy car crash Wednesday in Beverly Hills, Calif. According to reports, the rapper, 42, was being chauffeured in a black Cadillac Escalade when his driver rammed into a Lexus sedan making a left turn in front of them.
"All the parties were complaining of pain," police Lt. Lincoln Hoshino told the New York Daily News.
Neither Combs nor any other passenger was taken to the hospital, but from the photo, it looks like Combs might want to lie low for a while. We wish him a speedy recovery.
For more photos of Diddy's car crash, click through to X17.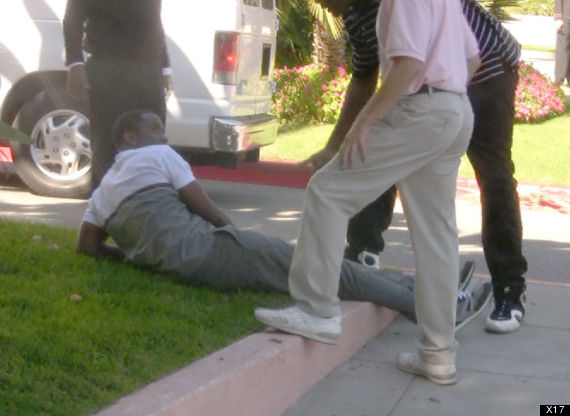 BEFORE YOU GO
PHOTO GALLERY
Celebrity News & Photos