Mena's new man? The "American Beauty" actress has been spotted all over New York recently with her new boyfriend, tattoo artist Salvador Sanchez. On Wednesday, the 33-year-old actress wore tight black pants and a green fur-collared jacket as she walked arm-in-arm with Sanchez, who kept his outfit similarly downtown-casual.
The new couple have been airing their love for each other on their Twitter pages, with terms of endearment like "sweet Sal" and kissing photos posted on their accounts.
In November 2011, Suvari split from her ex-husband, concert producer Simone Sestito. The pair had been married for two years. Suvari has been married once before that, to cinematographer Robert Brinkman.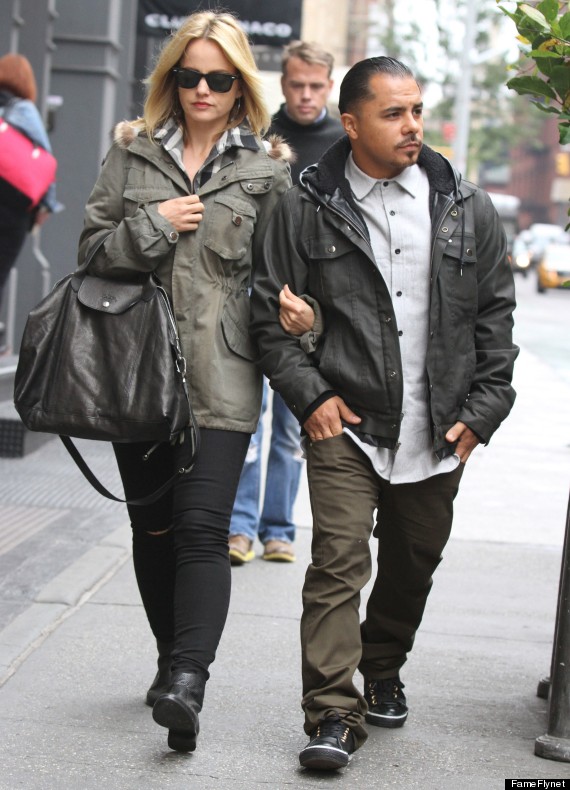 BEFORE YOU GO
PHOTO GALLERY
Celebrity Couples